Albacore tuna in olive oil
This is albacore- or white tuna in its purest form. Not only because we caught it traditionally, with a fishing rod, but also because we only added a bit of olive oil. This way you can taste the pure, soft taste of the fish with every single bite. Add the high count of omega 3 fatty acids and its carefree enjoyment all the way.
Certificates

Guaranteed sustainable caught, 3rd party certified by the MSC
Tuna caught one by one, 100% pole & line
Certified kosher by OU
Non-GMO certified

Product facts

Weight: 5.0 OZ, 142 gr (Drained weight 4.0 OZ, 113 gr)

Ingredients: Albacore tuna (FISH), olive oil, salt.

Contains: Tuna (FISH)

Packaging: BPA free (non intended)

Nutrition facts:

| | | |
| --- | --- | --- |
| Amount per serving, 113 gr | | %daily value |
| (1 serving per container) | | |
| Calories | 190 kcal | |
| Total fat | 7 g | 11% |
| Saturated fat | 1 g | 5% |
| Trans fat | 0 g | |
| Cholesterol | 50 mg | 17% |
| Sodium | 350 mg | 15% |
| Total carb | 1 g | 0% |
| Fiber | 0 g | 0% |
| Total sugar | 0 g | |
| incl. 0g added sugar | 0 g | 0% |
| Protein | 30 g | 60% |

vit. D 1.1mcg (6% DV), Calcium 6.5mg (0% DV), Iron 0.6mg (4% DV), Potassium 305mg (6% DV)
5 OZ, 142 gr (drained weight: 4.0 OZ, 113 gr)
Origin
Welcome to Okinawa! Hidden in the East China Sea the island is known for its delicious albacore tuna. Fumio and his crew catch the fish in the most sustainable way, with a pole and line. The island is also know for it's almost-eternal youth. A highly unusual percentage of its inhabitants live to be 100! One of the reasons is their healthy diet: loads of vegetable and fish. It's one of the few places where they catch albacore tuna all year round!
Fish with a story
Fumio Tomorio comes from a true fishermen family. At the age of four he caught his first fish with his dad. "My dad has always been my great inspiration. He was a fisherman, so I wanted to become a fisherman as well. Traditions are being passed on from generation to generation." When Fumio watches the sunrise or sunset from his boat he feels very lucky and grateful. "We have to take care of our oceans and earth. Only that way we can enjoy the nature and the fish. Now and in the future!"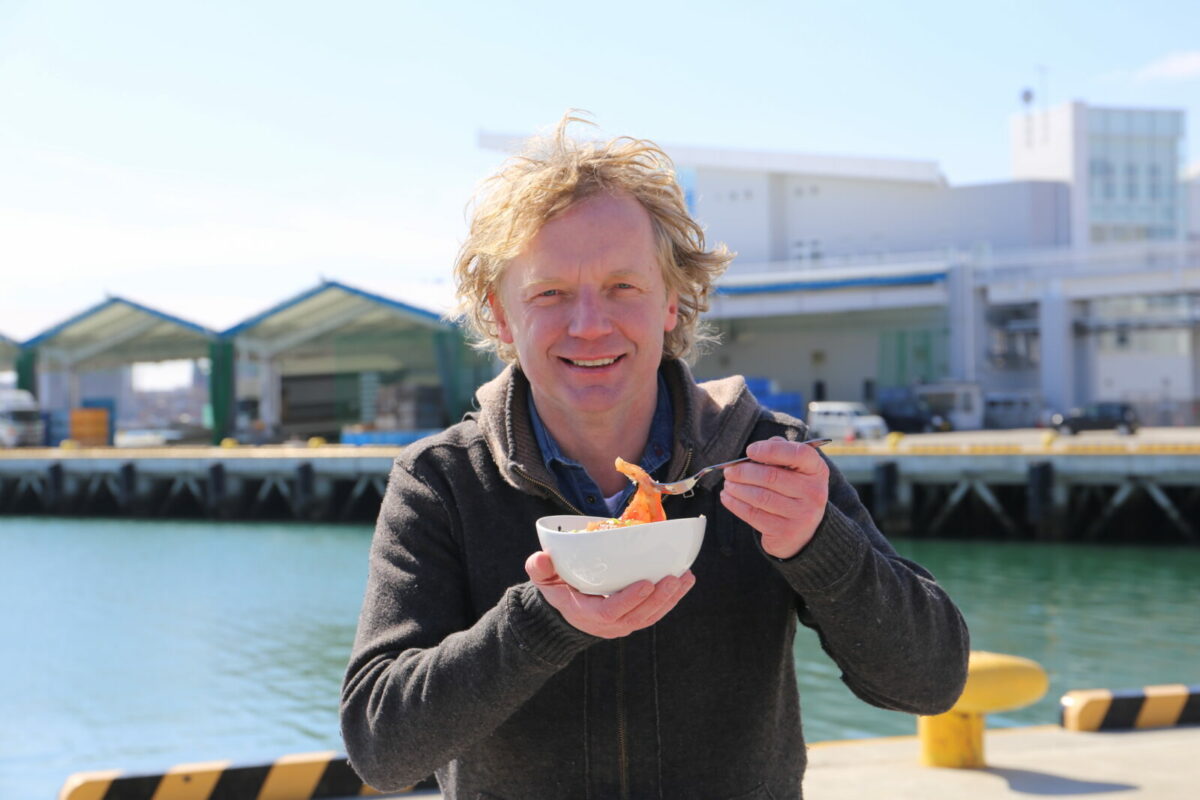 Fishing method
Fumio and his crew catch the tuna with pole and a line. Each fishermen holds on bamboo pole with, one hook, one line catching one fish at a time. The fishermen all sit on the edge of the boat, waiting for the tuna to chase the bait and bite their hooks. The fishermen have to concentrate: when they are only a fraction too late with pulling their rods, the tuna will escape! Pole and line fishing for tuna is a very selective method, they only catch the tuna and of the right size!
Straight from the ocean
At Sea Tales we want you to know what the origin is of your fish and what has happened between the catch and your frying pan. We believe that a fully transparent chain makes it easier to choose for fair products - and to enjoy your fish totally guilt-free.