Mackerel fillets in sunflower oil
Sea Tales Jack Mackerel in sunflower oil has a nice subtle taste and structure and is a versatile ingredient for a variety of meals. Add some fresh seasonings to it, such as lemon or capers and you have a tasty nutritional base for a risotto.
Certificates

Guaranteed sustainable caught, 3rd party certified by the MSC
Non-GMO certified

Product facts

Weight: 4.4 OZ, 125 gr (Drained weight: 3.2 OZ, 90 gr)

Ingredients: Jack mackerel, sunflower oil, salt

Contains: Mackerel (FISH)

Packaging: BPA free (non intended)

Nutrition facts:

| | | |
| --- | --- | --- |
| Amount per serving, 45 gr | | %daily value |
| (2 servings per container) | | |
| Calories | 75 kcal | |
| Total fat | 3.5 g | 5% |
| Saturated fat | 0.6 g | 4% |
| Trans fat | 0 g | |
| Cholesterol | 30 mg | 8% |
| Sodium | 153 mg | 6% |
| Total carb | 0 g | 0% |
| Fiber | 0 g | 0% |
| Total sugar | 0 g | |
| incl. 0g added sugar | | 0% |
| Protein | 11g | |

vit. D (0% DV), Calcium 13 mg (1% DV), Iron 0.66 mg (3% DV), Potassium 1034 mg (22% DV)
4.4 OZ, 125 gr (Drained weight: 3.2 OZ, 90 gr)
Origin
Our delicious Jack Mackerel comes from Puerto de Coronel, which is located on the west coast of Chile. Pacific jack mackerel is the big star in this small port. Once Elvis Daniel's trawler and the other boats have returned to the harbor, the fish is processed nearby. It's a super-short supply chain that not only guarantees quality, but also ensures that much of the revenue remains within the local community
Fish with a story
The fishers from Coronel set off in small boats fitted with purse seine nets in search of big schools of jack mackerel. As soon as they locate one, they'll circle it with a net, which is then tightened at the bottom to create a kind of purse. Mackerel swim in tightly packed schools, so by using this method the fishermen avoid any unintended bycatch. That's what we call sustainable!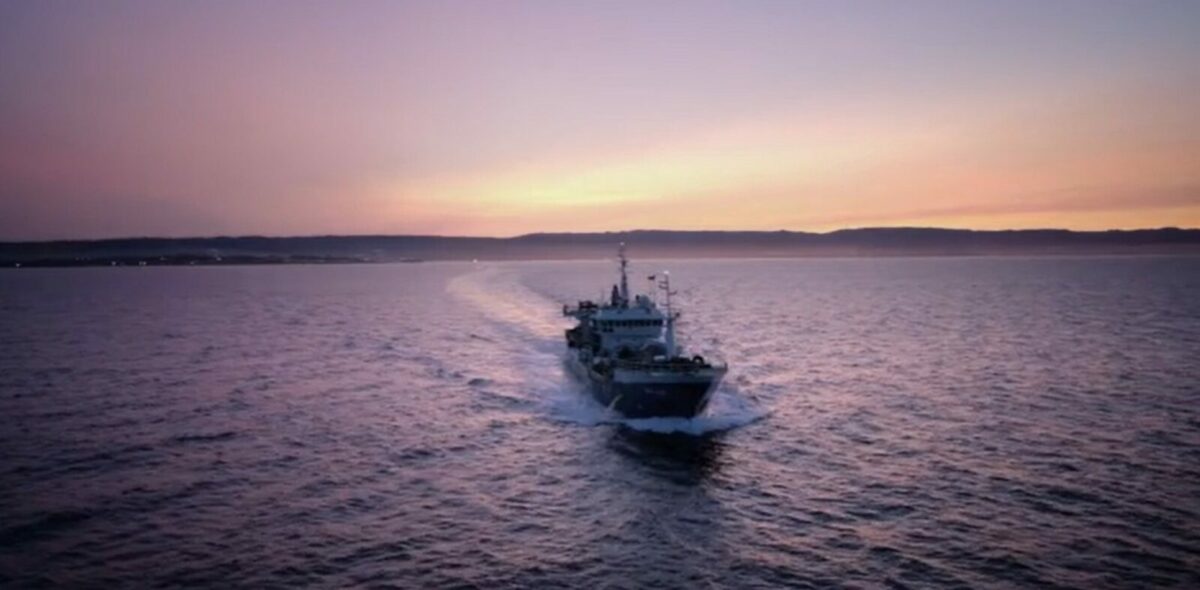 Fishing method
Elvis Daniel and his crew fish for jack mackerel, which is also known as "jack mackerel".If you're not familiar with this predator from the Southern Pacific, it's high time to change that. Pacific jackmackerel is one of the few species of mackerel to have been granted MSC certification. When the Atlantic mackerel lost its MSC certificate in 2019, Sea Tales immediately switched to this smaller, but equally tasty and sustainable mackerel!
Straight from the ocean
At Sea Tales we want you to know where your fish comes from and what has happened to it between catch and cooking. We believe that a totally transparent chain makes it easier to choose good products – and to really enjoy your fish carefree.