Anchovy fillets in olive oil (glass)
Small in size, but powerful in flavor - that's the anchovy. It looks a bit similar to the herring and comes from a large family of about 140 subspecies which you can find all over the world. It eats plankton and young fish and is, like the sardine, a fatty fish. Our delicious Sea Tales Anchovies in olive oil are cured and ready to eat as a nutritious salty snack or a great addition to add more flavor to a meal. It is a versatile ingredient and works great in a variety of cuisines and recipes, from Italian pastas to an everyday Caesar Salad.
Certificates

Guaranteed sustainable caught, 3rd party certified by the MSC
Non-GMO certified

Product facts

Weight: 3.5 OZ, 100 gr (Drained weight 2.1 OZ, 60 gr)

Ingredients: Salted anchovies (Anchovies (Engraulis anchoita), salt), olive oil.

Contains: Anchovy (FISH)

Packaging: BPA free (non intended)

Nutrition facts:

| | | |
| --- | --- | --- |
| Amount per serving, 15 gr | | %daily value |
| (Servings 4 in a container) | | |
| Calories |  26 kcal | |
| Total fat | 1.2 g | 2% |
| Saturated fat | 0.2 g | 1% |
| Trans fat | 0 g | |
| Cholesterol | 12.5 mg | 4% |
| Sodium | 856 mg | 36% |
| Total carb | 0 g | 0% |
| Fiber | 0 g | 0% |
| Total sugar | 0 g | |
| incl. 0g added sugar | | 0% |
| Protein | 3.9 g | 9% |

vit. D (9% DV), Calcium (3% DV), Iron (3% DV), Potassium (1% DV)
3.5 OZ, 100 gr (Drained weight 2.1 OZ, 60 gr)
Origin
Our anchovies are from Mar del Plata, a popular beach resort by the Atlantic Ocean. For those who walk beyond the colourful parasols on the beaches and the touristy boulevard in the Argentinean beach village of Mar del Plata, you can find a row of docking stations with bright orange fishing boats: the home port to the first MSC-certified anchovy-fishery in the world.
Fish with a story
Jorge is one of the anchovy-fishermen in Mar del Plata. He's the captain of the boat the "Rafaela". According to Jorge: "To catch the fish, it's extremely important we use sustainable fishing methods because we want to enjoy seafood now and in the future!"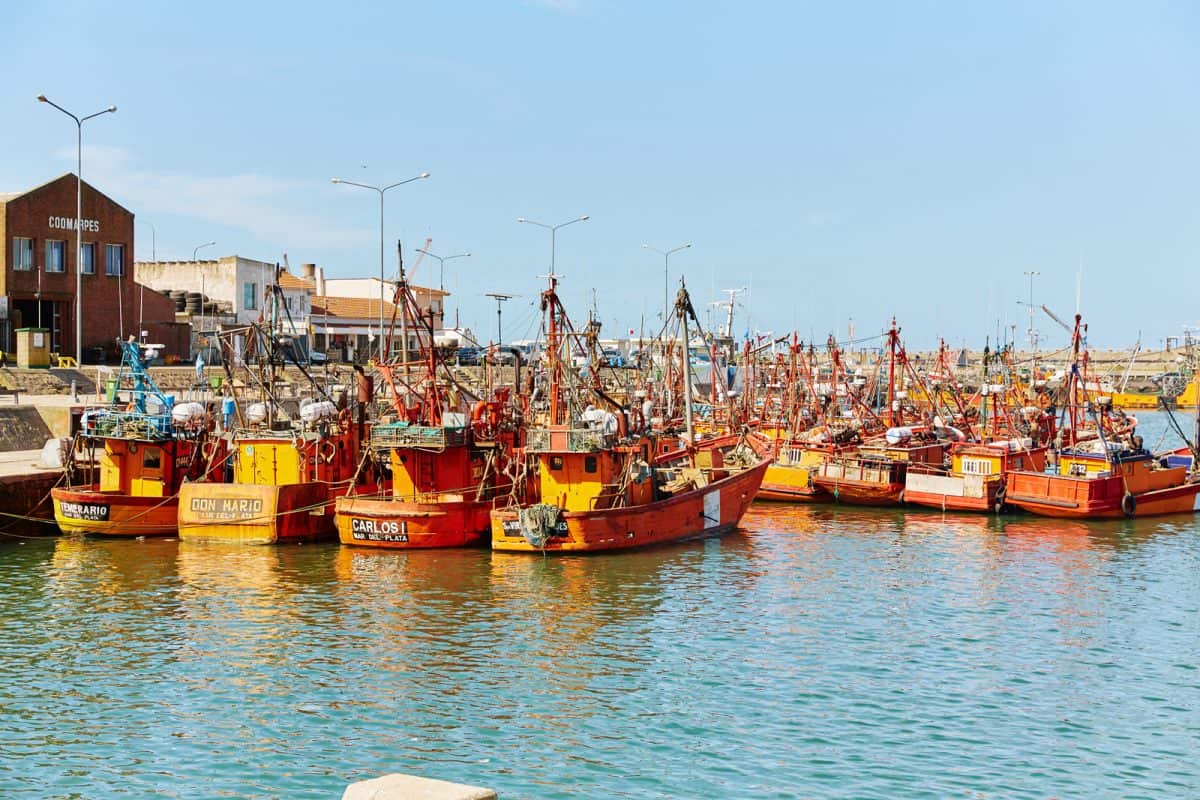 Fishing Method
Anchovy-fishermen work with cone-shaped nets which they tie to the back of their boats and pull through the water. Because anchovies swim in compact schools, this method is very selective.
Straight from the ocean
At Fish Tales we want you to know what the origin is of your fish and what has happened between the catch and your frying pan. We believe that a fully transparent chain makes it easier to choose for fair products - and to enjoy your fish totally guilt-free.