Skipjack tuna in water with a touch of seasalt
This is skipjack tuna in its purest form. Not only because the fish is caught in a traditional way, with a pole and line, but also because we only added water and a sprinkle of sea salt. This makes you taste the purest flavor of the fish with every single bite.
Origin
This skipjack tuna comes from Indonesia's North Celebes province. That area covers less than 1 percent of Indonesia in terms of area, yet more than half of the country's fish catch comes from there.
Fish with a story
Indonesia's tuna fishery is one of the largest in the world. More and more tuna is being caught responsibly using only a pole & line, such as in Bitung. Together with the International Pole and Line Foundation (IPNLF) and the local fishermen, we at Sea Tales worked hard to get this fishery Fair Trade and MSC-certified.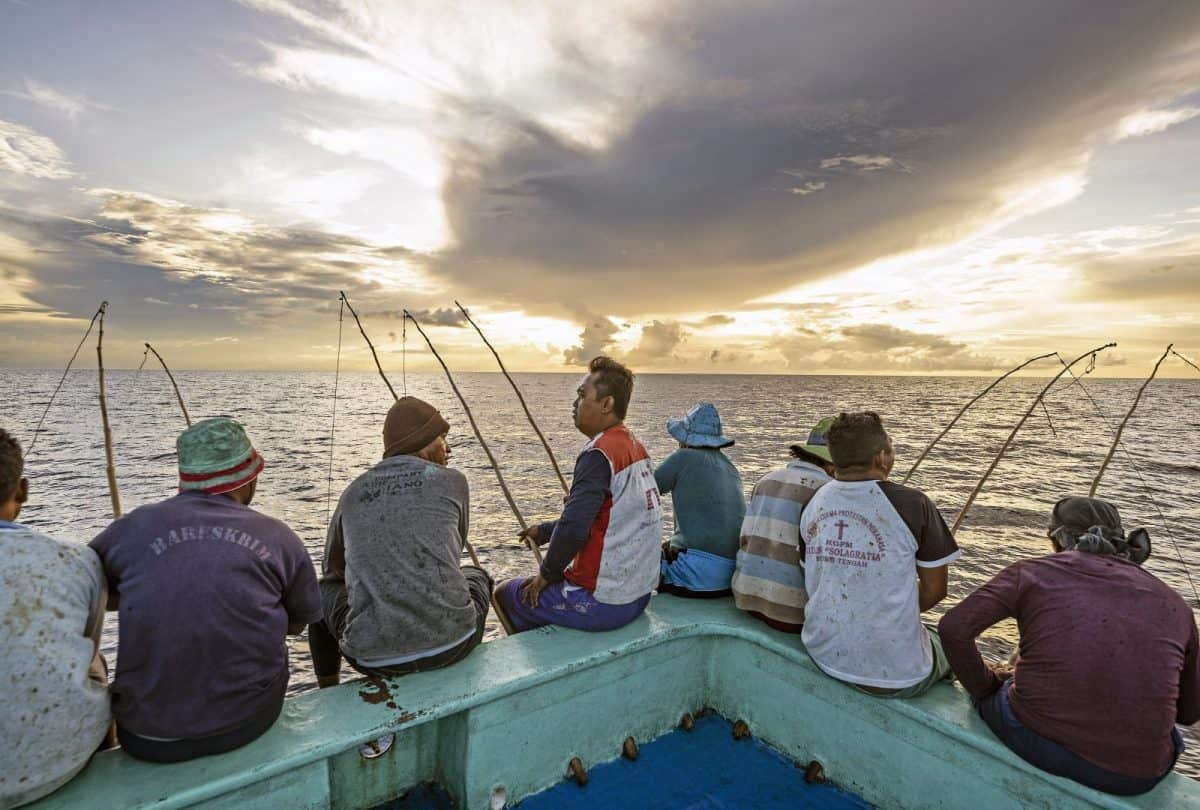 Fishing method
The tuna fishermen from Bitung fish with pole & line. One by one, fish by fish. When it's time, the fishermen all stand on the back of the boat with their rod. Each caught tuna is swung to the back.
Straight from the ocean
At Sea Tales we want you to know what the origin is of your fish and what has happened between the catch and your frying pan. We believe that a fully transparent chain makes it easier to choose for fair products - and to enjoy your fish totally guilt-free.