Albacore tuna in water with a touch of seasalt
This is albacore- or white tuna in its purest form. Not only because we caught it traditionally, with a fishing rod, but also because we only added a bit of water and salt. This way you can taste the pure, soft taste of the fish with every single bite. Add the high count of omega 3 fatty acids and its carefree enjoyment all the way.
Origin
In Spanish Basque Country tuna is a culinary favorite. Is it the special and traditional ways of the fishermen of Hondarribia that have any part in this?
Fish with a story
Family is important to tuna fisherman Oskar. That's why he's very happy when he gets good value for his fish and a stable income, so he can provide for his family. If his son will follow in his footsteps? "He's only six years old, but who knows. I want to, at least, make this possible for him and that's why I fish fair.'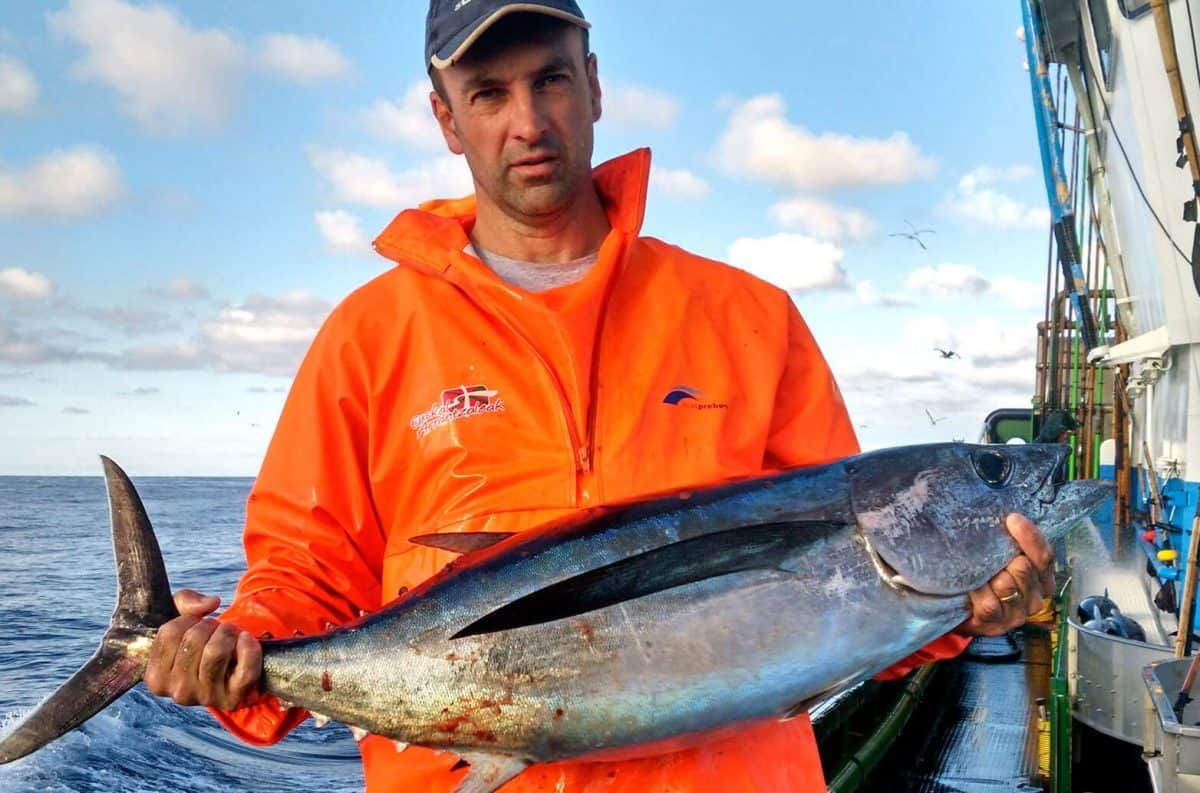 Fishing method
Oskar and his crew fish with pole & line. Before they get started, they tie a rope around their waist and attach it to the boat, so they won't go overboard when the fish pull too hard.
Straight from the ocean
At Sea Tales we want you to know what the origin is of your fish and what has happened between the catch and your frying pan. We believe that a fully transparent chain makes it easier to choose for fair products - and to enjoy your fish totally guilt-free.