Smoked keta salmon
Packed with the highest levels of omega 3 fatty acids, we go out on a limb here and have to say that the smoked salmon is the best out there. Great for the heart, too! The meat may look a bit paler than you're probably used to but it's definitely not lacking in taste. Try it on a cracker or with scrambled eggs for breakfast.
Origin
Our keta salmon is from Emmonak, a secluded village on the west side of Alaska. Emmonak is in a tundra delta between the Bering Sea and the Yukon River. This delta is about the same size as the entire country of Greece and with a size of 1,400,000 feet can be named one of the largest deltas in the world.
Fish with a story
For our keta salmon we work together with the Yup'ik, a native tribe that has been fishing in a 100% honest way in the Yukon river for over 10,000 years. For fisherwoman Maxine this is quite normal: "You catch fish to stay alive, but never at the expense of the environment."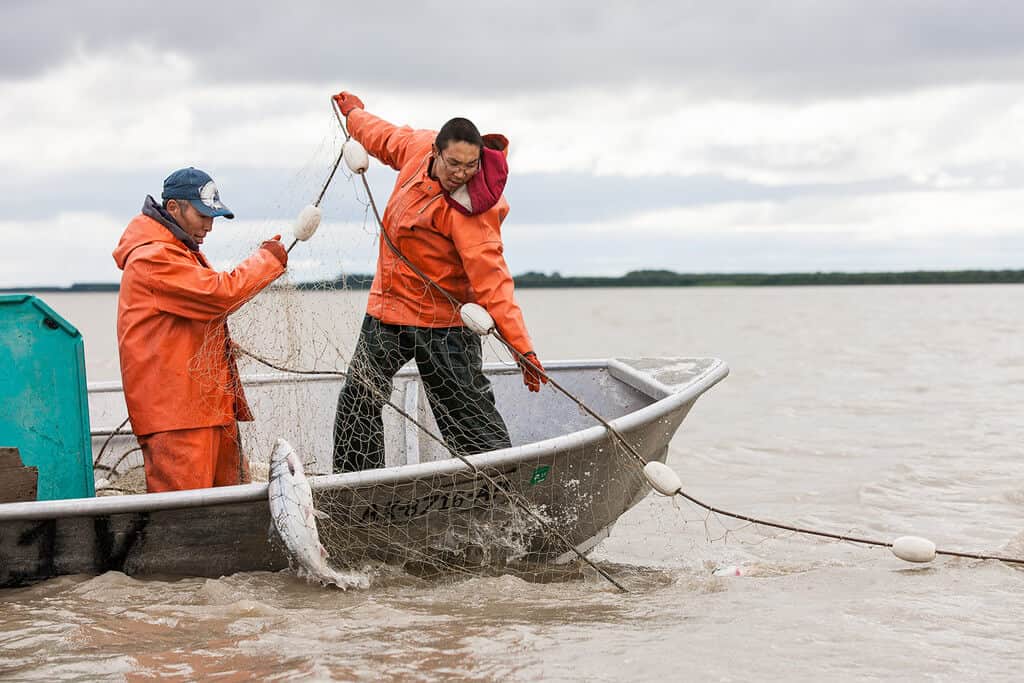 Fishing Method
The Yup'ik fish with floating gillnets, which they use to create walls in the water. Those walls are not the same width as the river but when hung at the right spot, the salmon swim right into it.
Straight from the ocean
At Sea Tales we want you to know what the origin is of your fish and what has happened between the catch and your frying pan. We believe that a fully transparent chain makes it easier to choose for fair products - and to enjoy your fish totally guilt-free.