Facts & figures
Skipjack tuna
15-20 fishermen
2015
Bitung, Indonesia
Bitung
The province North-Sulawesi takes up about 1% of Indonesia. However, more than half of all national catch is caught here. And it's good!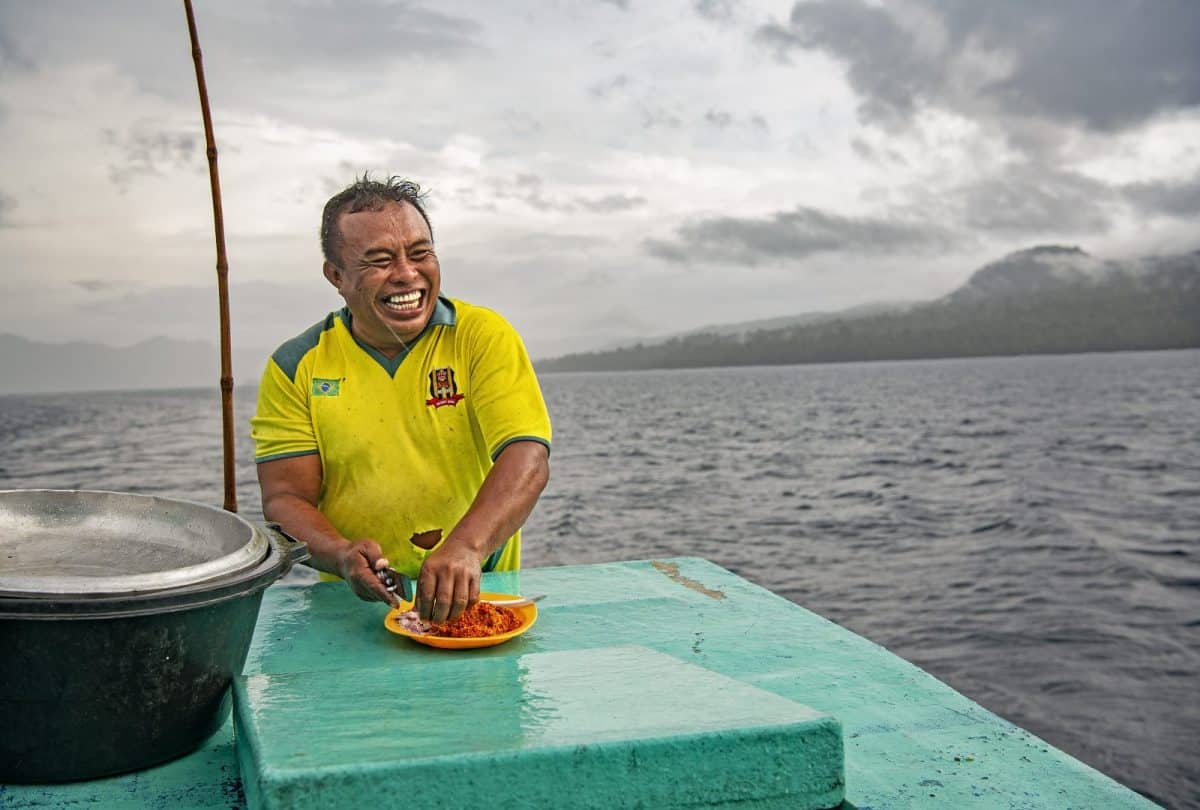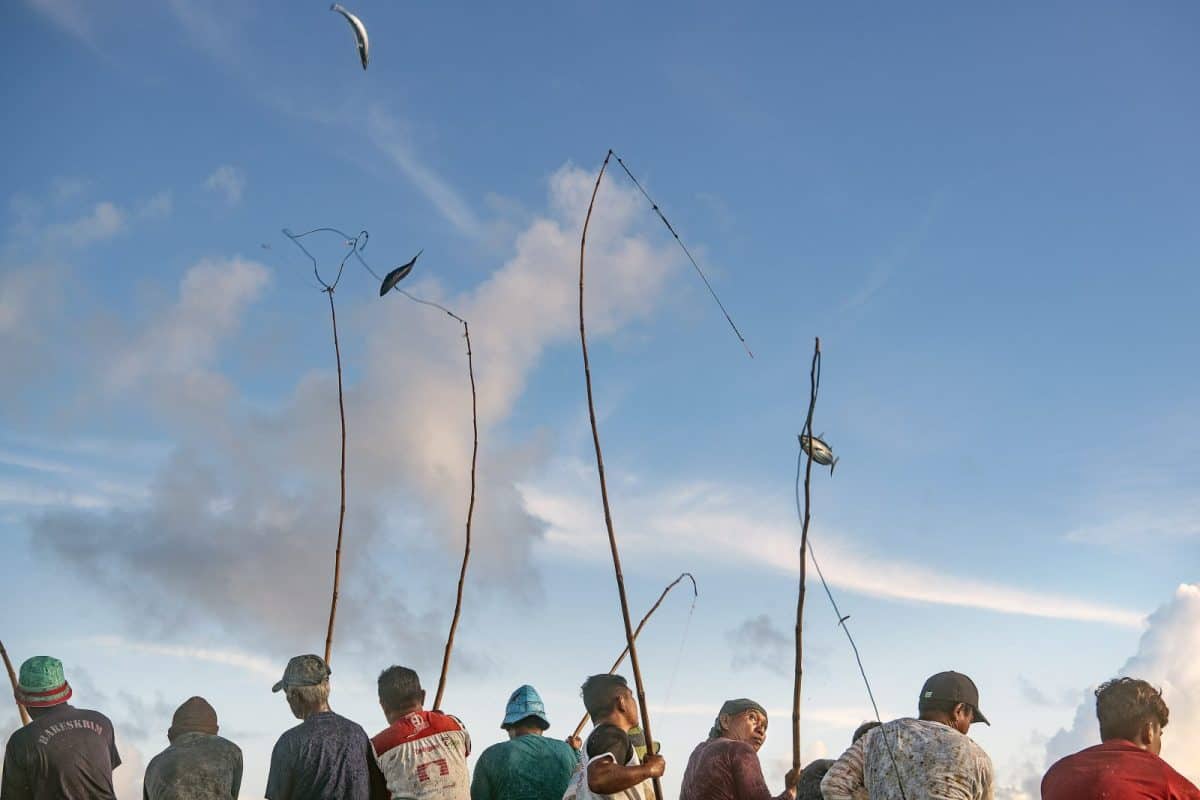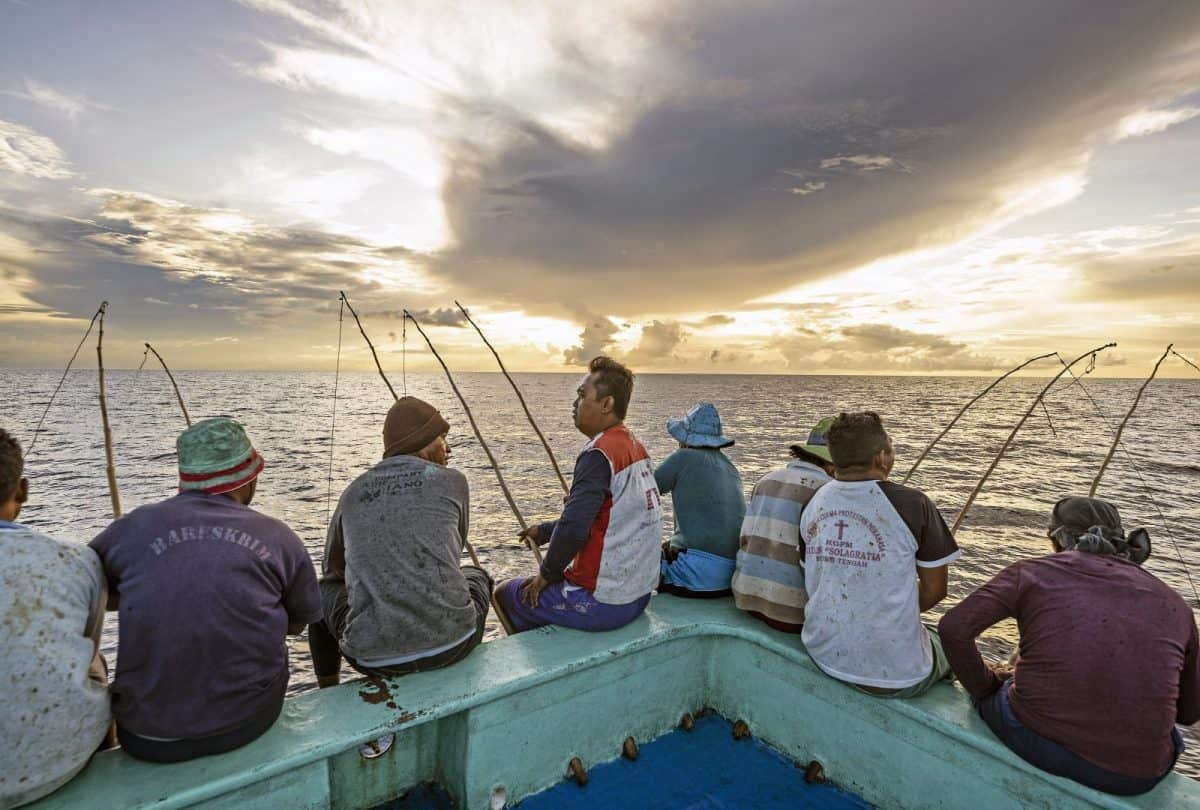 Fishing method
The tuna fishermen on Bitung fish with a pole and line. One by one, fish by fish.
Tourist attraction
Bitung is the most important harbor city in the province of North-Sulawesi, in the Sulawesi Sea. Often large cruise ships dock in the harbor because of the many surrounding diving areas - an important tourist attraction.
Skipjack tuna
The skipjack tuna is the smallest tuna in the world, but it makes up for it in taste. It swims in large schools of about 50,000 tuna fish around the equator and is both a predatory fish as the favorite little bite for large fish and sharks. Worldwide most of the skipjack tuna ends up in cans. But don't think that it under delivers in taste: the fish meat is firm, round and fatty.
Skipjack tuna in olive oil
Skipjack tuna in water – no salt
Skipjack tuna in water with a touch of seasalt
Skipjack tuna in water 2-pack
"My whole family works in the fishery."
Bije is from a real fishing family and knew how to catch fish when he was ten years old. He started working for this fishery 11 years ago. Bije is now the assistant captain and makes sure that the fishing boat goes to the ideal tuna spot. From there, he joins the other tuna fishers and uses pole and line to catch the tasty skipjack tuna. One by one!