Tuna from Bitung (Indonesia)
Facts & Figures
Skipjack tuna
15-20 fishermen
2015
Bitung, Indonesia
"If you want to catch tuna, do it with a pole and line!"
Bije Luntungan comes from a family who have been fishermen for generations and he caught his first fish when he was only ten years old! He's proud to be pictured on the cans as a Sea Tales ambassador: proud of his city, Bitung, and proud of the fact that he and his crew catch tuna with a pole and line. "It's the only truly sustainable method of tuna fishing. Big nets trap sea turtles and other marine creatures and is bad for the ocean! We use bamboo poles and lines so we only catch the tuna. One fish at a time!"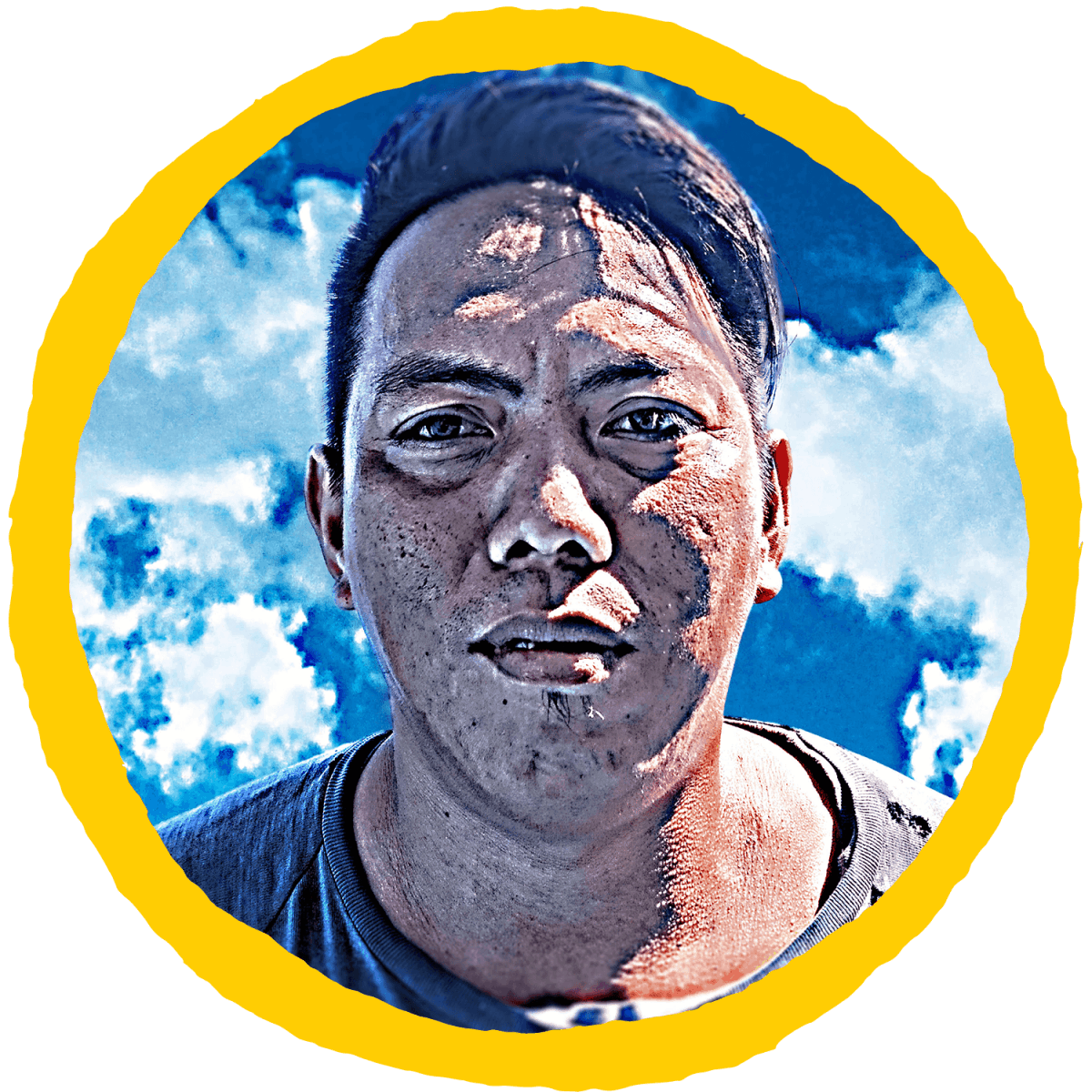 A good catch
Bije and his crew catch the tuna with a bamboo pole and a line. At the point of catch, it's one hook, one line, one fish. The fishermen will wait by the edge of the boat, their poles at the ready, and as soon as the bait is tossed into the water everything happens very quickly. The skipjacks land on deck in their thousands. In fact, the fishers can catch up to 7,000 kg in a single trip, which amounts to 30,000 cans of Sea Tales tuna!
The pride of Bitung
You can't miss it: the center of Bitung boasts a giant, glistening sculpture of four swimming tuna. The artwork shows just how important fishing is to the local population. In fact, because they depend on it as their main livelihood, it's paramount that the process is as fair as possible. That's what makes it so satisfying that Bije's fishery was the first in the world to be awarded both MSC and Fairtrade certification! This guarantees good living and working conditions for fishers as well as factory workers.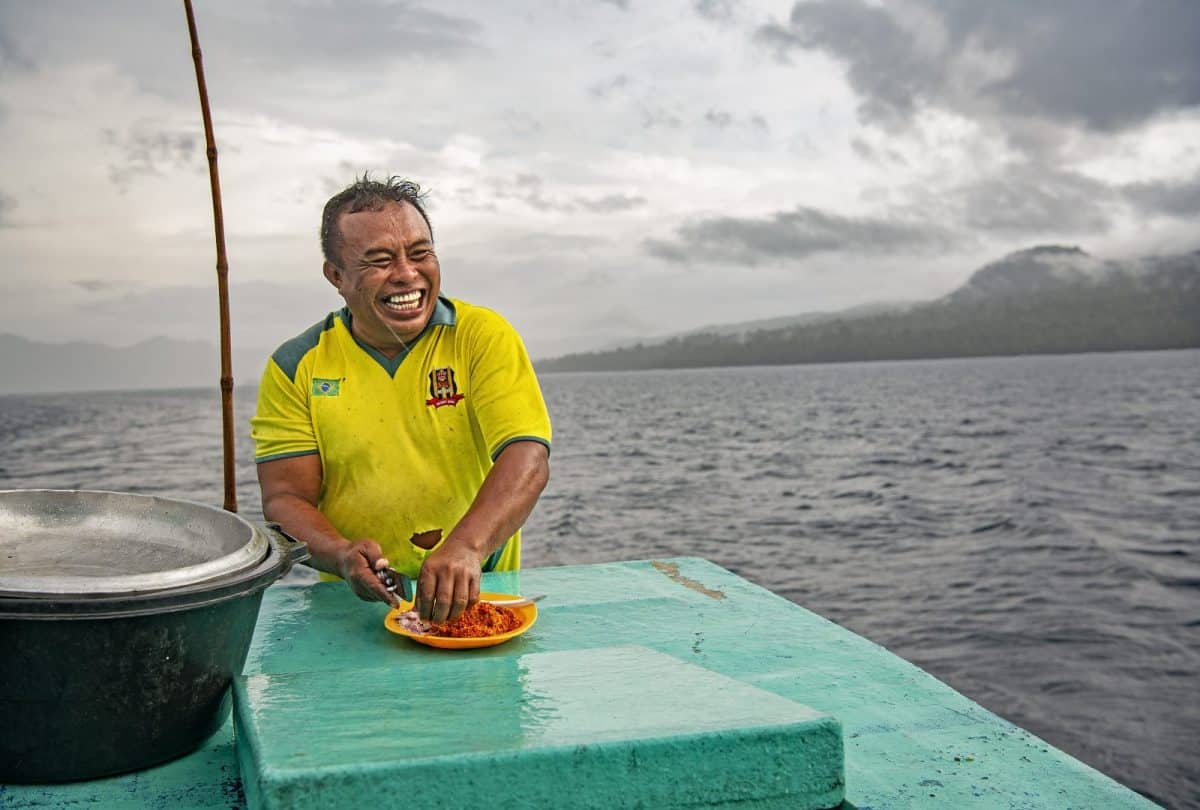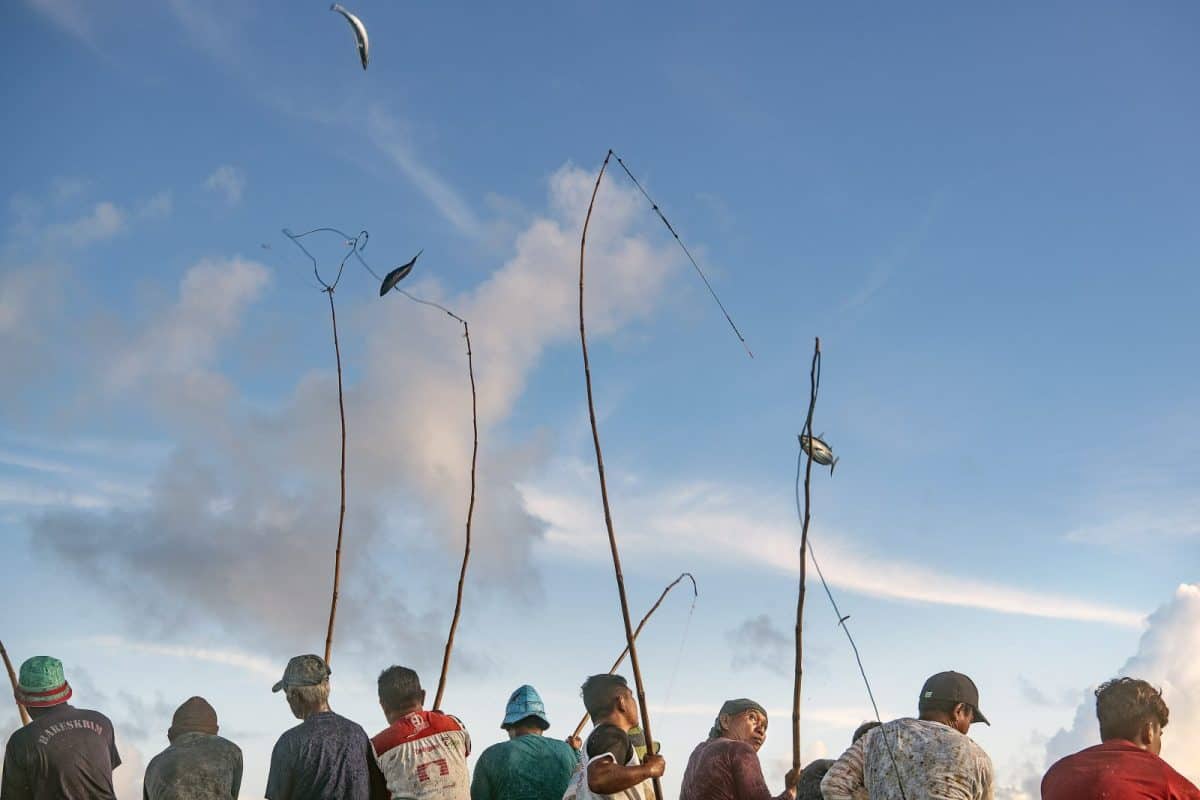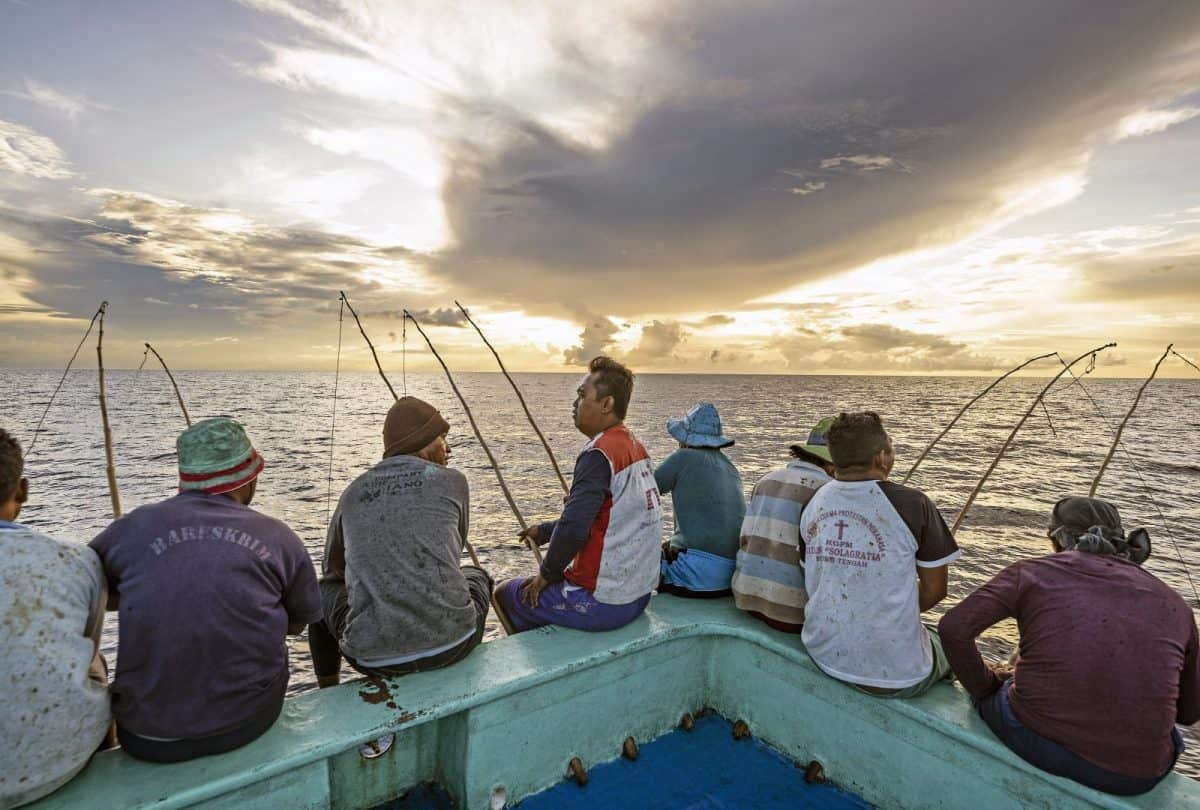 The Celebes Sea
The port of Bitung is a hive of activity. The crew haul huge blocks of ice on board, to keep the fish cool, and carry out last-minute checks before they head out on to the Celebes Sea. But in order to catch the tastiest skipjack tuna, they need bait. Without a good supply of tiny silver-skinned fish, there's no chance of landing any tuna. Without bait, no skipjack is ever going to bite!
Skipjack tuna
The skipjack may be the world's smallest tuna, but it more than makes up for it in flavor. Found swimming around the equator in large schools of up to 50,000 fish, the skipjack is a predator as well as a favorite snack for bigger fish and sharks. All around the globe, the vast majority of skipjack tuna finds its way into cans. But don't let that fool you into thinking it's any less tasty: with its firm and oily flesh, it's always delicious, whether it's canned or fresh.
Skipjack tuna in olive oil
Skipjack tuna in water – no salt
Skipjack tuna in water with a touch of seasalt
Skipjack tuna in water 2-pack