Anchovies like never before
Facts & figures
Anchovies
follows soon
2016
Getaria, Spain
Getaria
In Getaria, a small fishing village in the Spanish region of Cantabria, the men do all the hard work at sea. The women stay behind and fix the ripped nets, armed with scissors and sewing kits. A pretty, peaceful image - but that was very different a few years ago.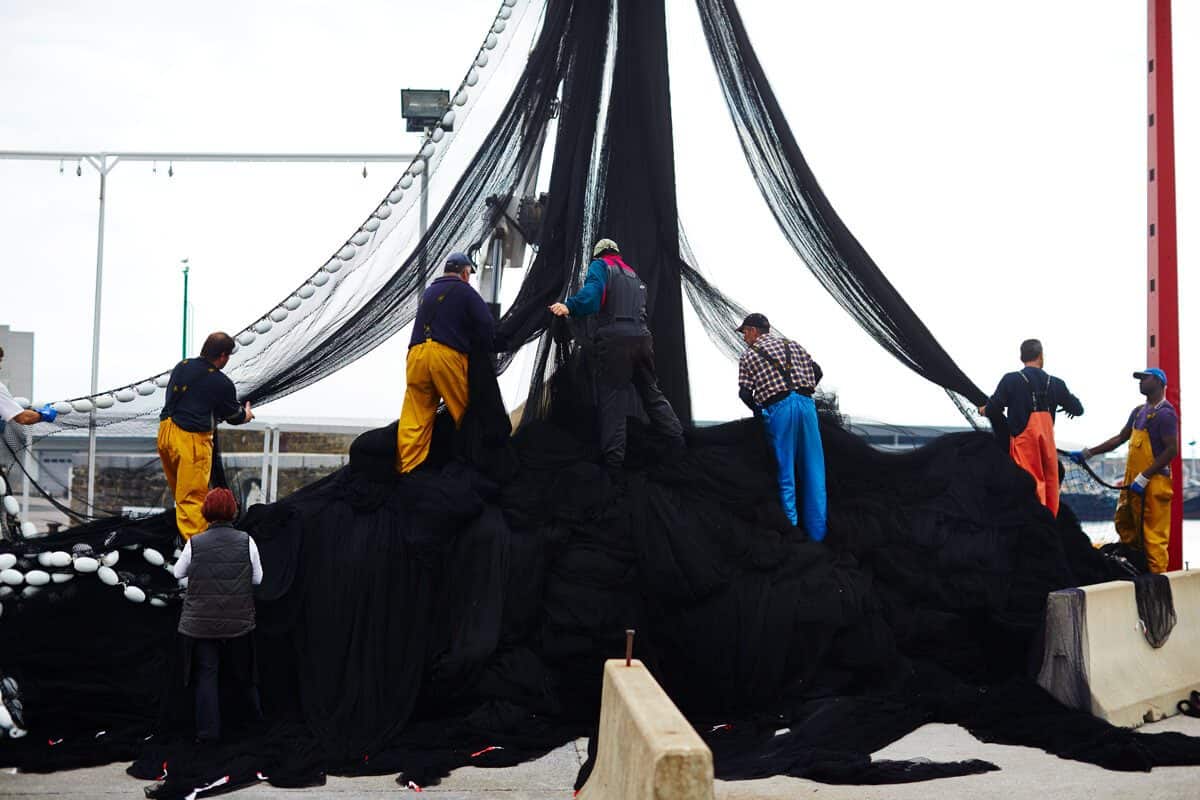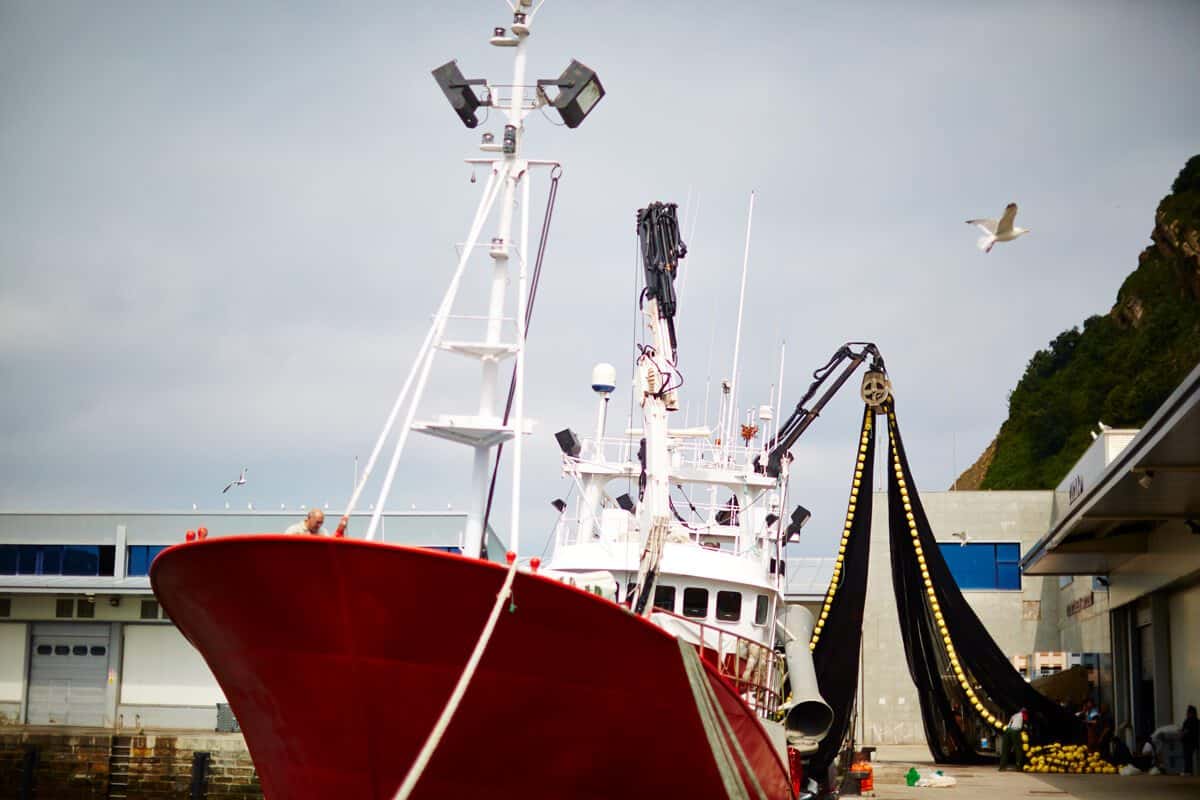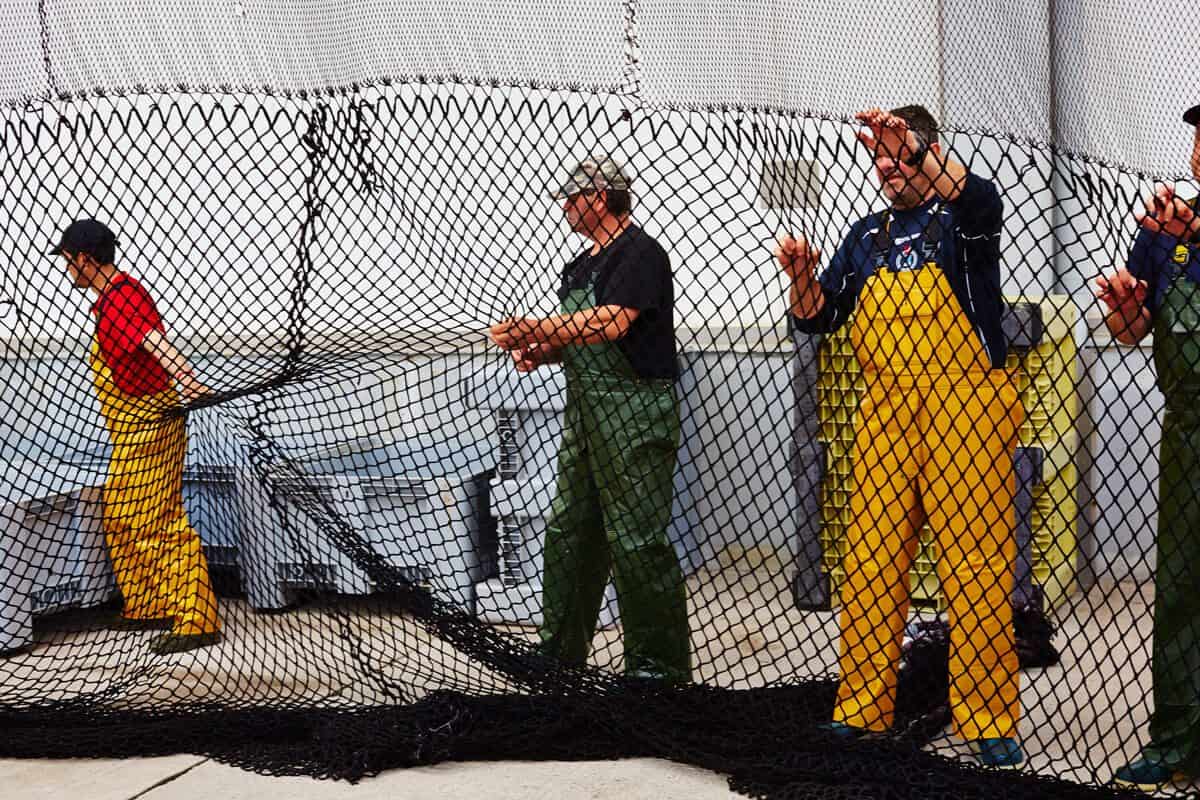 Fishing method
The fishermen lure the sardines from so-called purse-seine-boats with a lamp to the water surface and then put a net around the school. When they pull the net down, it forms a basket around the school.
More cows than people
Directly on the Cantabrian Sea, between the stretched beaches and hills where more cows than people live, you can find the Spanish town of Getaria. The 12,000 inhabitants live off the fishing and tourist industry, quite understandably because the ancient city centre is as pretty as a picture.
Anchovies
What it's lacking in size, it makes up in taste - that's the anchovy. This little animal looks a bit like a herring and comes from a big family of over 140 subspecies which can be found all over the world. It eats plankton and young fish and is, like the sardine, a fatty fish. The Cantabrian ones are bigger than the Argentinean anchovies.
"Only if we work responsibly we can keep enjoying the fish."
Anchovy fisherman Nemesio makes it his own personal challenge to fish as sustainably as possible."'We live in a great country, we have gorgeous beaches, a wild ocean and delicious fish. At the same time, that's all we have, so if we want to pass this on to the next generations, we have to keep working on the future."