Tuna
As one of the few kinds in the ocean, the tuna is a warm-blooded fish. Making it comfortable in both warm tropic and ice-cold water, and also explains why it doesn't just swim around the equator but also around countries like Iceland. What makes tuna different from most fish is the color of the fish meat. It's not white but more pink-ish, and contains loads of omega 3 fatty acids. Great for the heart and blood vessels!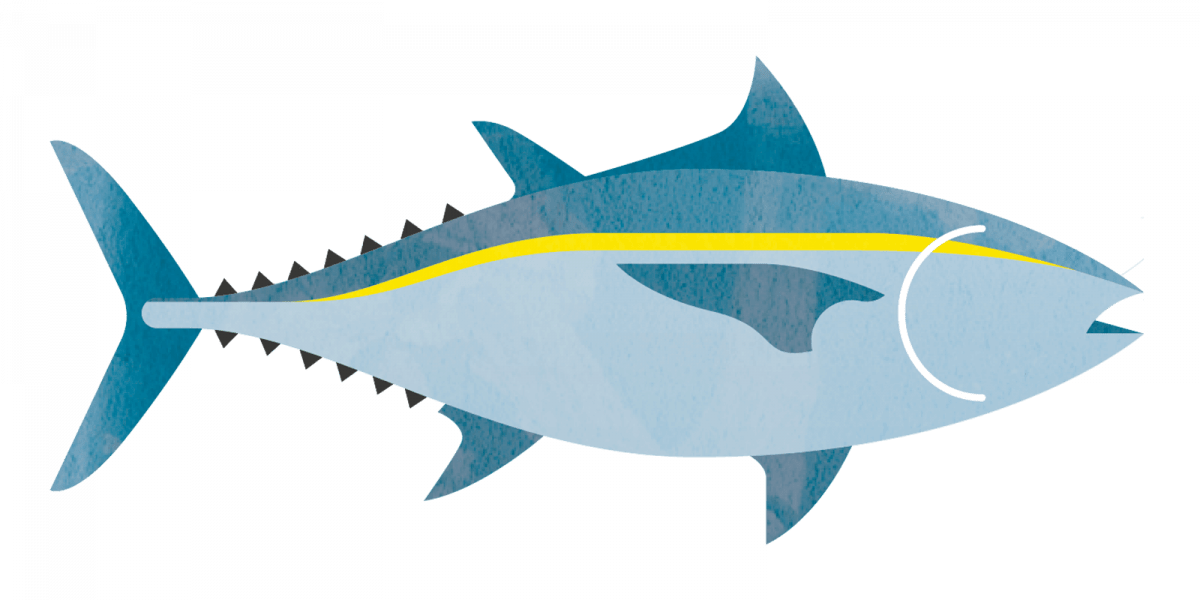 Facts
Thunnus
Length: 27-157 inches
Weight: 44-1499 pounds
Food: fish
Family of the mackerel
Great in sushi or grilled
Our tuna products
At Sea Tales we always have a can of tuna in our pantry. Not only because it tastes so good, but also because it's so versatile. The kind in water is good for cold dishes; tuna in oil is best to use for warm dishes. Whether you choose the skipjack or our white tuna, both are packed with flavor.
Albacore tuna in water – no salt
Albacore tuna in olive oil
Albacore tuna in water with a touch of seasalt
Skipjack tuna in water with a touch of seasalt
Skipjack tuna in water – no salt
Skipjack tuna in water 2-pack
Our tuna fisheries
If it were up to us, all tuna was caught with a fishing rod. That's why we only work with fisheries that use this sustainable and traditional method of fishing. One by one, fish by fish. Sea Tales only works with MSC-certified fisheries in Hondarribia and Maandhoo. Next to that, we work hard to get the skipjack tuna fishery the Bitung, Indonesia, MSC-certified. You can read more about this project on our foundation page.