Sardines
The name sardine derives from the Italian island of Sardinia where they used to live in large populations. Cornish sardines have - because they're fatter - more flavor than their Mediterranean family. Truly fresh sardines can be recognized by its gold colored head and the rainbow colors over its spine. The fish must be able to stand up straight when you hold it by its head.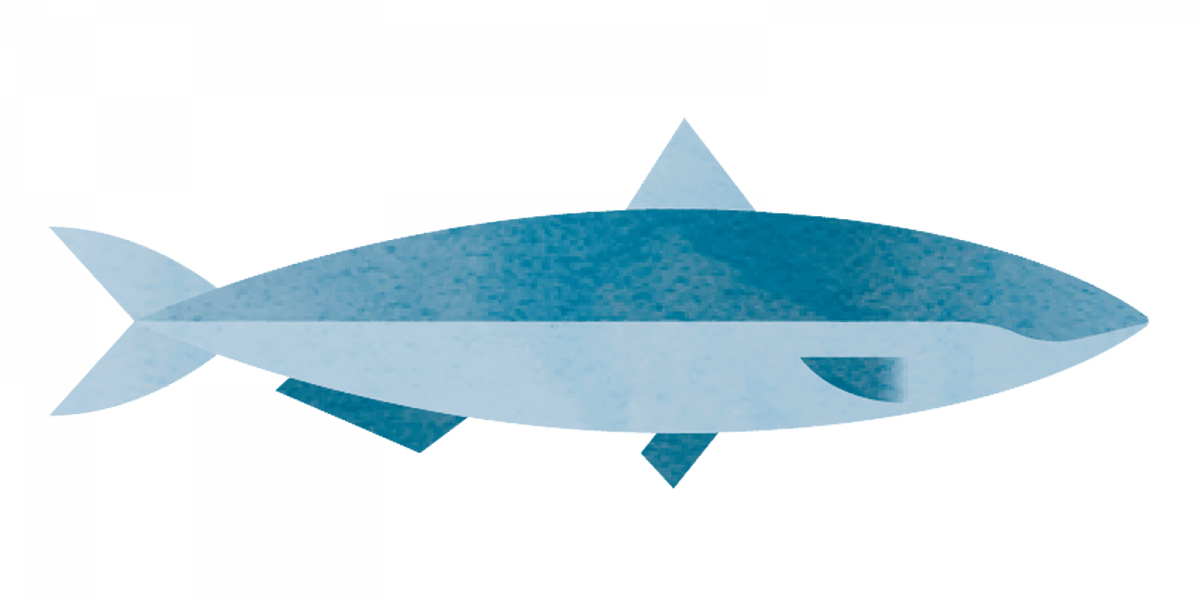 Facts
Sardina pilchardus
Length: 8 - 11 inches
Weight: 0,8 - 1 pound
Food: plankton
Family of the herring
Great to grill
Our sardine products
With bone or boneless, in oil or water; with lemon or in a tomato sauce: how you prefer to eat sardines, we will have the best one for you. Sorted manually and packaged in a traditional way. Use it in your next home cooked dinner, put on a cracker - or eat it straight from the can.
Sardines in extra virgin olive oil
Sardines in extra virgin olive oil with lemon
sardines in extra virgin olive oil with chili
Sardines in spicy tomato sauce
Our sardine fishery
All our sardines are Cornish sardines and come from one and the same MSC-certified fishery in Cornwall. Giving you a good feeling when you get your hands on Sea Tales sardines - not just because they taste good but are the most sustainable choice. In Newlyn, a pretty and small village off the coast of Cornwall, fourteen small boats with ring nets ship out at dusk. In season, they set out when the sun sets and search for the most beautiful, fatty sardines in English waters. This fishery has been MSC-certified since 2010.

David

Cornish sardines

Newlyn, United Kingdom