Caught with love for over 10,000 years
Facts & Figures
Keta salmon
900-1000 fishermen
2014
Emmonak, Alaska (USA)
'Fish is caught to stay alive but shouldn't harm nature'
Fisherwoman Maxine is one of the fishers who lives in Alakanuk and lands her fish in Emmonak. She caught her very first fish when she was nine years old and purchased a fishing license at fourteen. Sustainable ways of fishing come naturally for her: 'You have to treat nature with respect.' When it's off-season for salmon-fishing, the Yup'ik only fish to feed themselves.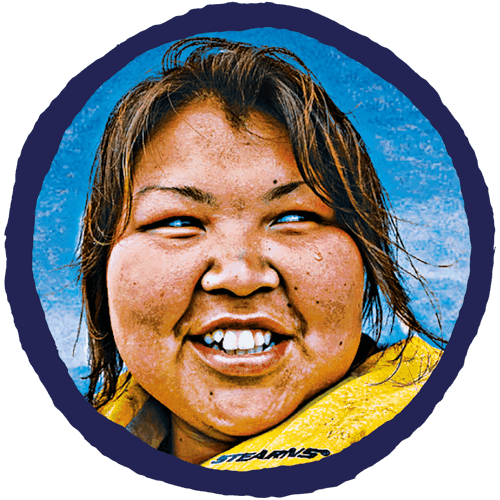 Fishing method
The Yup'ik fish with floating open boats and use gillnets, which they use to create walls in the water. Those walls are not the same width as the river but when hung at the right spot, the salmon swim right into it.
Emmonak
Far from the mainlands, by the Bering Sea in West-Alaska, you'll find the Yup'ik tribe. They've been fishing for keta salmon for over 10.000 years. It's only during the very short summer that these fish swim from the sea up the Yukon River. For most Yup'ik this is the only means of paid labour every single year.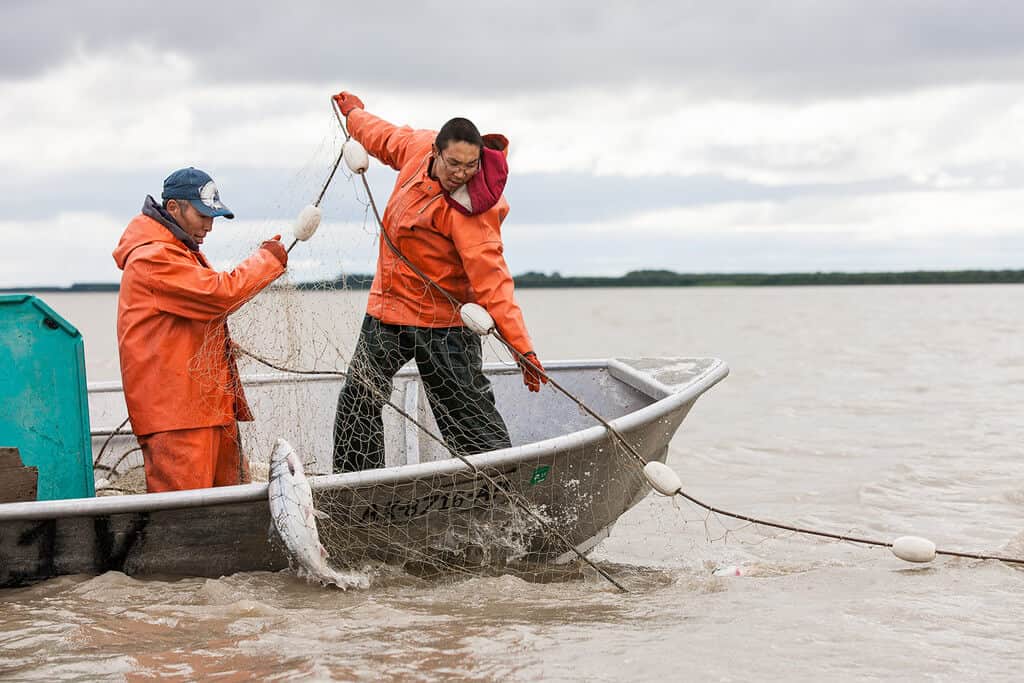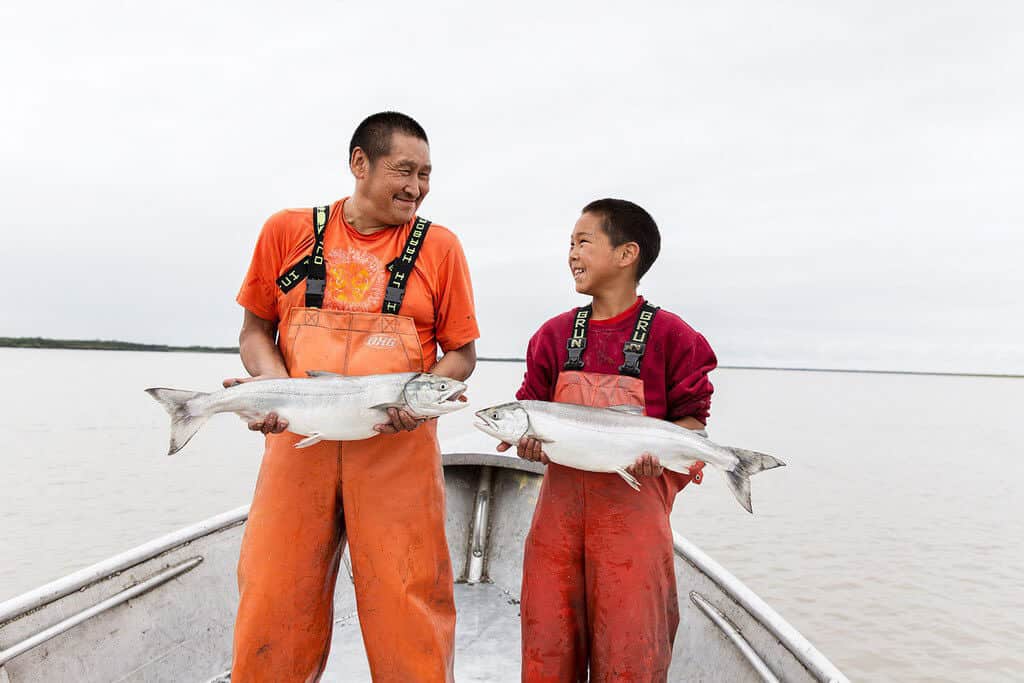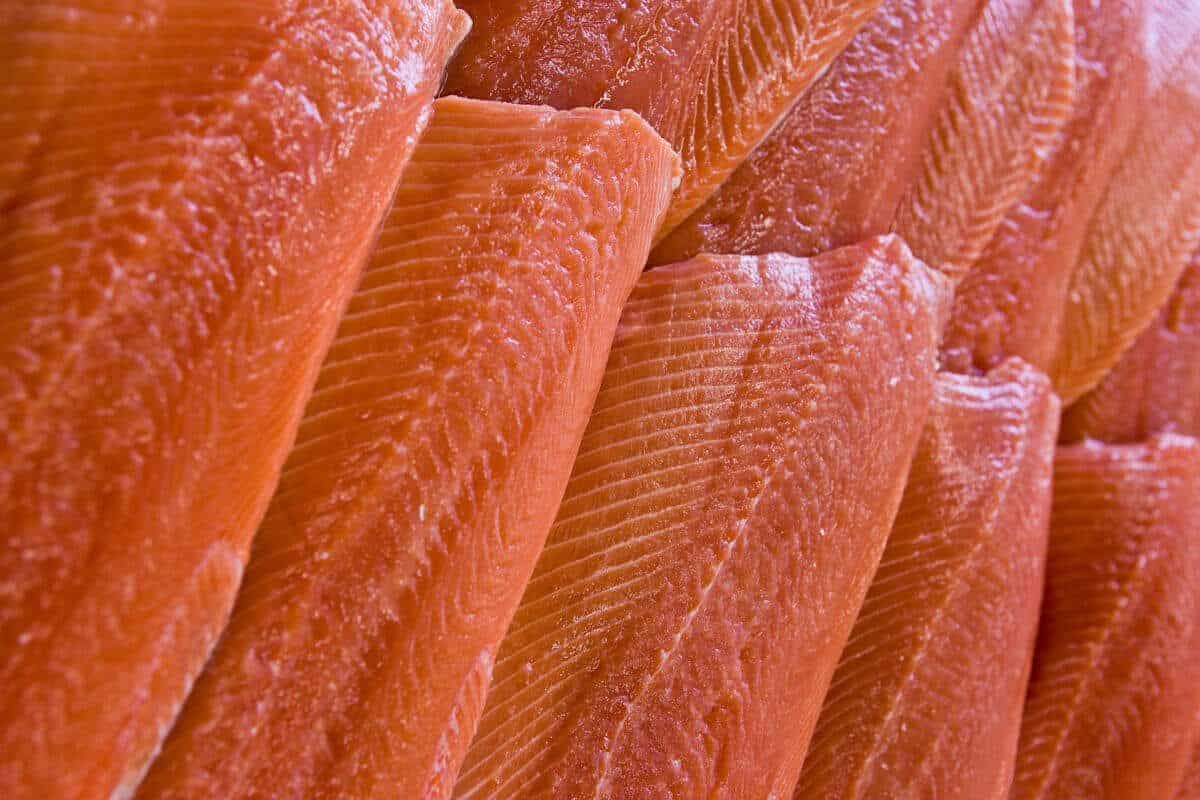 At the Bering Sea
Emmonak counts a population of 900, but the village does have an airport. Very necessary when you live so secluded like the Yup'ik: Emmonak is in a tundra delta between the Bering Sea and the Yukon River. This delta is about the same size as the entire country of Greece and with a size of 1,400,000 feet can be named one of the largest deltas in the world. People from the surrounding villages of Alakanuk, Nunum Iqua, Mountain Village, Kotlik all land their fish in Emmonak.
Wild keta salmon
Of all kinds of salmon, the wild keta salmon fished by the Yup'ik contains the highest level of omega 3-fatty acids. This is because the Yukon is the world's longest salmon river. Salmon from the Yukon can reach a length of over 3 feet! The keta salmon is an anadromous fish, meaning it can swim from the sea up the stream in the river to lay its eggs at its own birthplace. Its flesh may be a bit paler than that of other types of salmon, but don't let the colour fool you: it tastes amazing.