Many of us have a permanent stock of canned tuna stored somewhere in our cupboards. At the same time many of us have no clue how to get creative in the kitchen with canned tuna. Again, a tuna salad it is. Easy, simple and delicious – sure! But there's way more to this tiny tin than just a salad. In times like these, it's more important than ever to nourish ourselves mentally and emotionally. We hope we can comfort you with 5 delicious recipes with canned tuna – other than a plain tuna salad.
A practical reminder when cooking with tinned fish in water or oil: fish preserved with water is particularly suitable for cold dishes to which you add oil yourself. Think of a salad with a vinaigrette for example. When heated; tinned fish tend to dry out more quickly. That would be a waste of flavor. Seafood preserved in oil is therefore ideal for hot dishes such as lasagna and pizza. Enjoy and take care!
Gnocchi puttanesca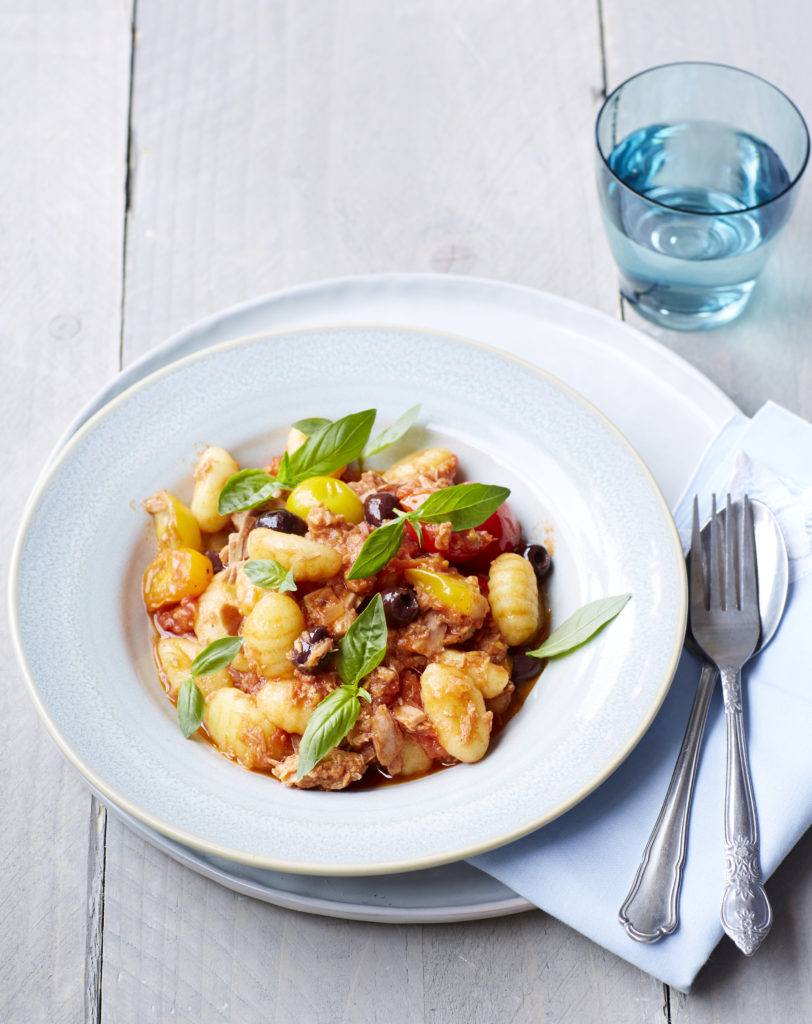 This simple, satisfying supper is a well-known classic! Tuna in olive oil is essential for your pasta Puttanesca: it enhances the rich taste and the oil of the canned tuna blends perfectly with the other ingredients. You can find the complete recipe here.
Seaweed-tuna burger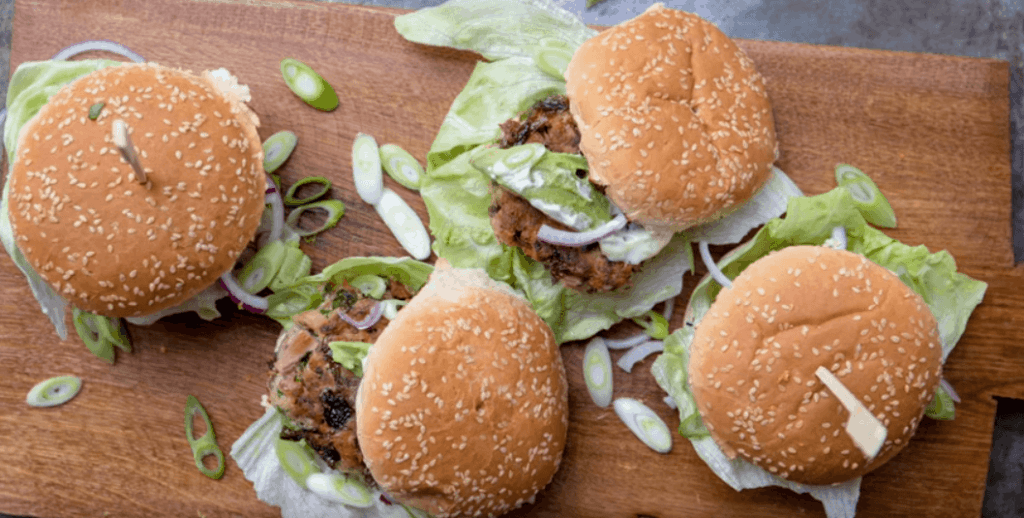 If you can't go out for burgers, why not grill burgers at home? These seaweed-tuna burgers are simple yet very delicious – and favored by many kids. We suggest using tuna in water since it's slightly drier and therefore easier to create nice, firm burgers. Check out the full recipe here.
Tuna toasties with cucumber pickles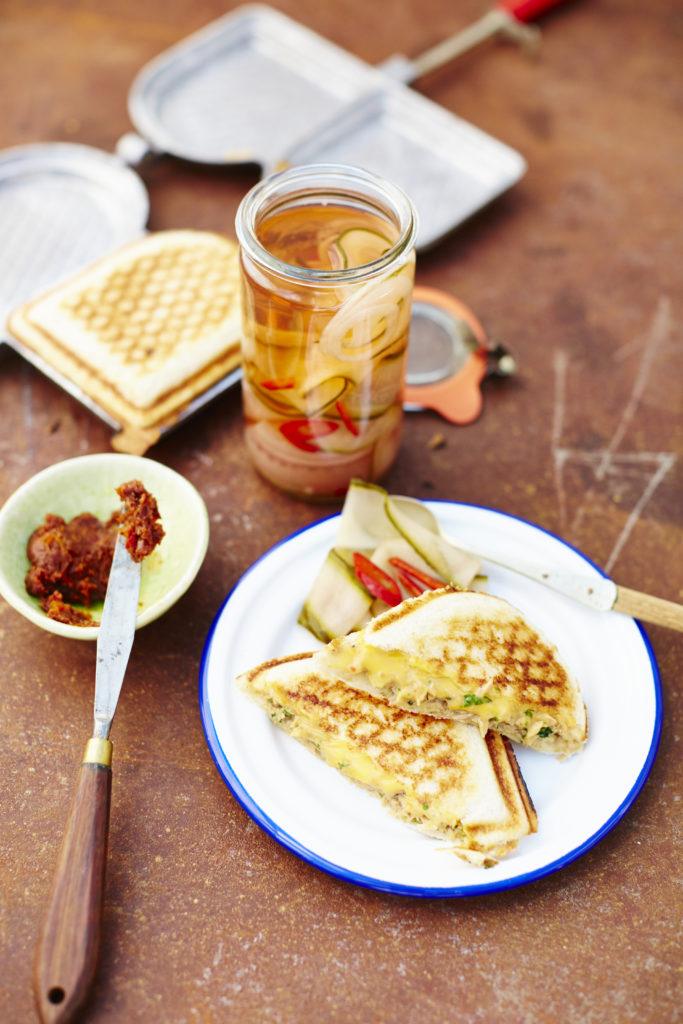 Sometimes you just feel like eating a nice, quick sandwich. Ever tried a tuna toast with pickles and sambal oelek? It's delish, we'll promise you that. And easy as well! You can find the complete recipe for this toast with tuna in sunflower oil here.
Lasagne salad with tuna and ricotta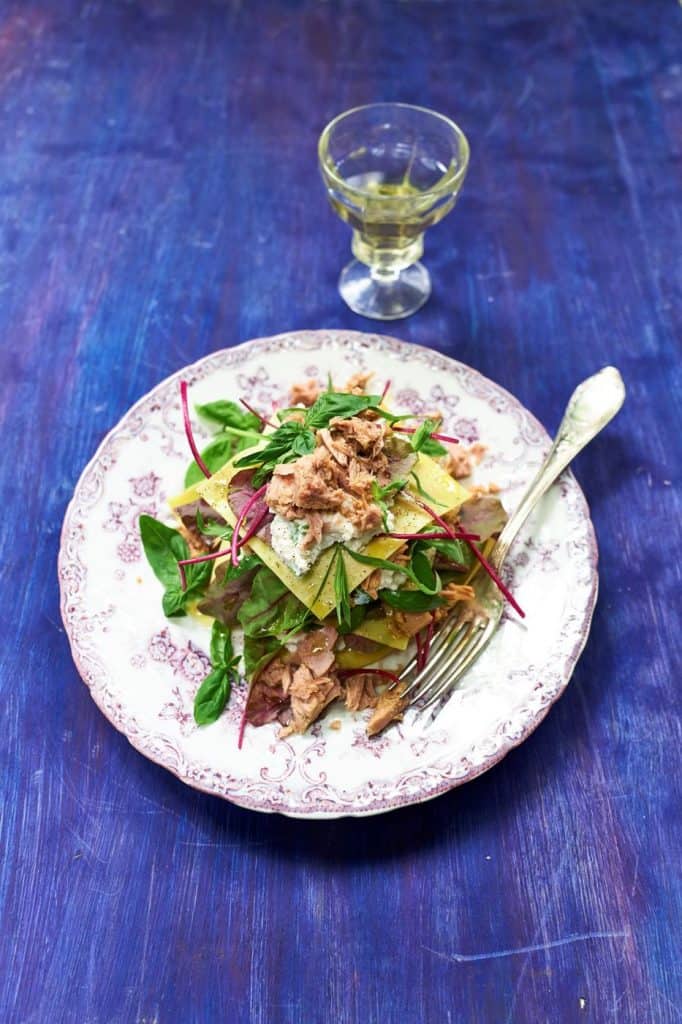 Every heard of lasagna salad? Lasagna is of course known as an oven dish, but just like with other pasta, you can cook lasagna sheets and use them in a pasta salad. Why haven't you thought of this before? We know, it's almost mind-blowing. Let's find out how to get this lasagna salad with tuna on the table in no time at all.
Mas Uni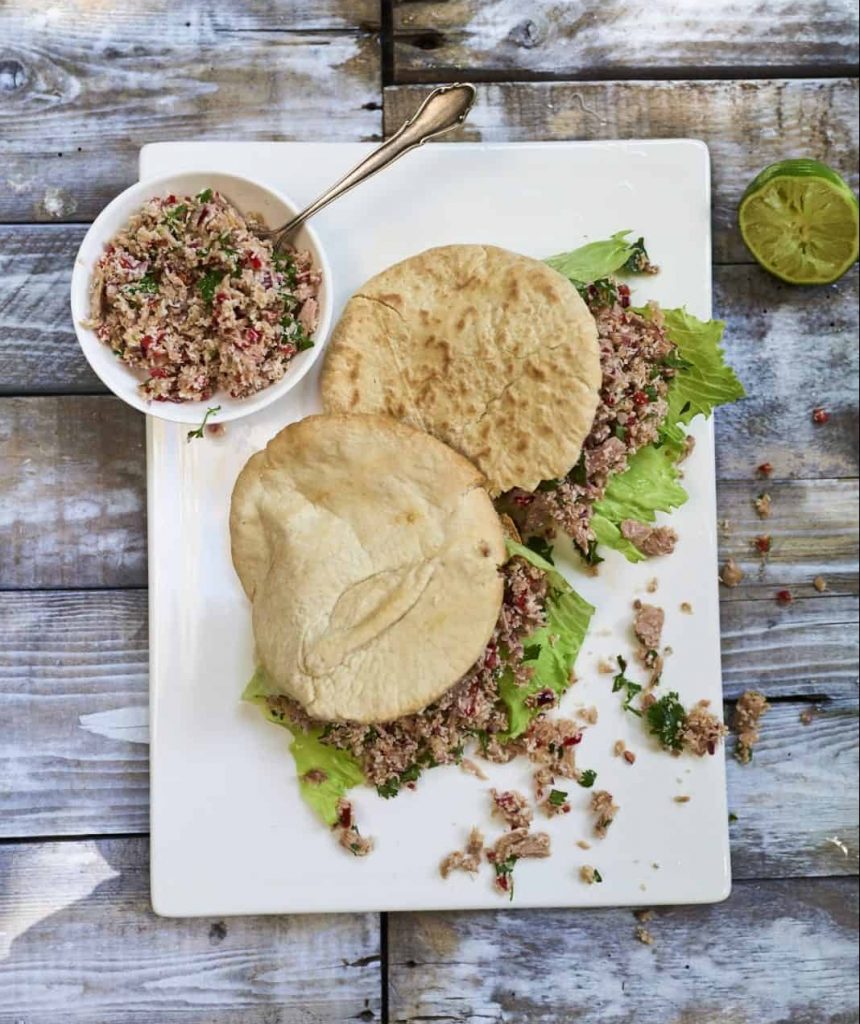 Pita Mas Uni is your tropical option for your lunch. In Maandhoo, in the Maldives, where our Real Bonito comes from, the fishermen eat Mas Uni almost every day. They prefer this spicy tuna salad with coconut, lime and fresh curry leaves for breakfast. Discover this delicious Mas Uni recipe for breakfast, lunch, as a delicious appetizer, or as a snack. We recommend using our Skipjack tuna in water for this recipe.
Most recipes originate from the book 'Tinned Fish'.