Food can provide some comfort in these challenging times. We'll do everything within our reach to inspire you with delicious seafood recipes and tips & tricks for cooking fish. Even in these times when it's difficult to get to the shops, getting creative in the kitchen with only a few ingredients isn't as hard as it sounds. It's really easy actually! Go check your pantry now, big chance your store cupboard is filled with lots of ingredients for a tasty seafood dish already. A can of oily anchovies is all you need to turn a basic pasta into a delicious meal. Did you find a can of tuna? Great! That's the first step towards a healthy and heavenly lunch.
Read along for 5 easy seafood recipe ideas to make the most out of your cupboard.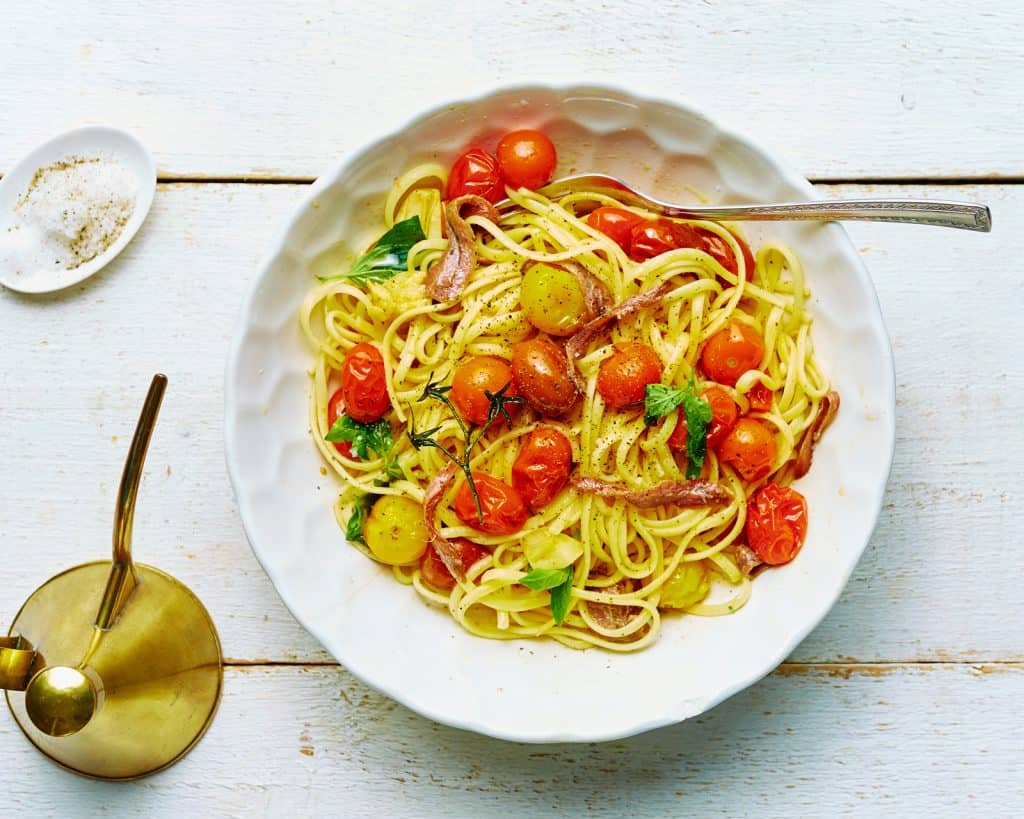 Tomato and anchovy pasta
We love this classic Italian pasta with tomato and Argentinean anchovies! It's so easy, it's almost like someone else cooks it for you – in this case: your oven. Perfect if you have to cook for the whole family. Buon Appetito!
Anchovies with gnocchi and sage
It's always a good idea to stock up some fresh herbs, like sage, in your freezer. Especially the intense flavor of sage can turn your 'meal' into a 'cuisine'. This dish, in particular, is very balanced due to the full and creamy taste of the gnocchi versus the funky, salty flavor of the anchovies. The recipe for anchovies with gnocchi and sage is so simple, go ahead and try!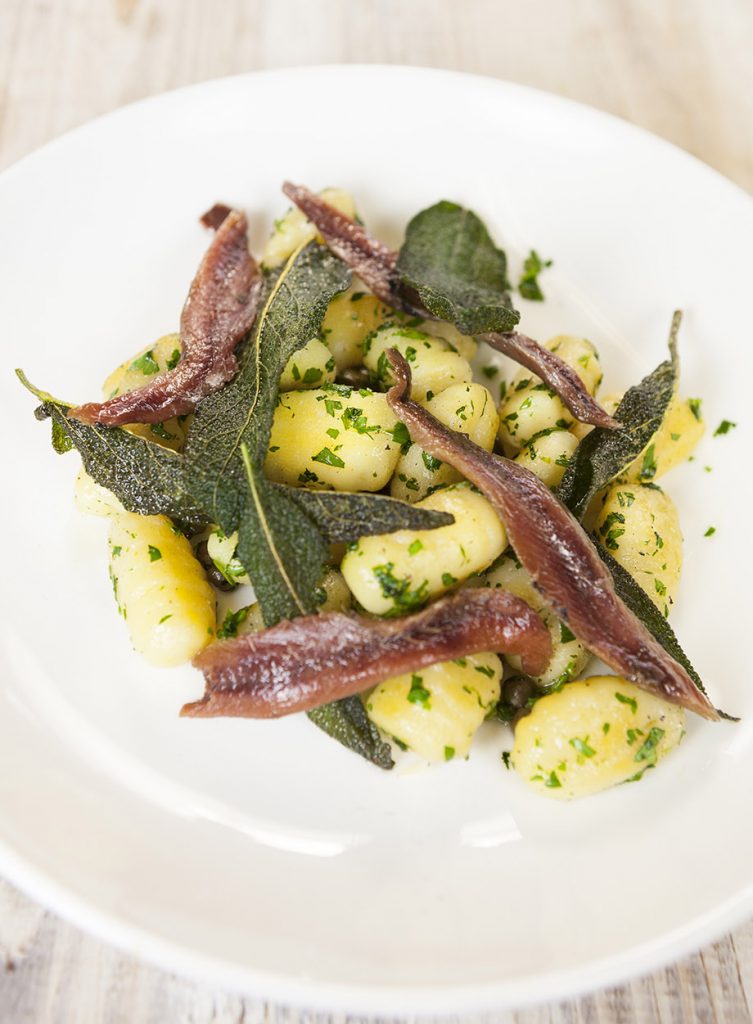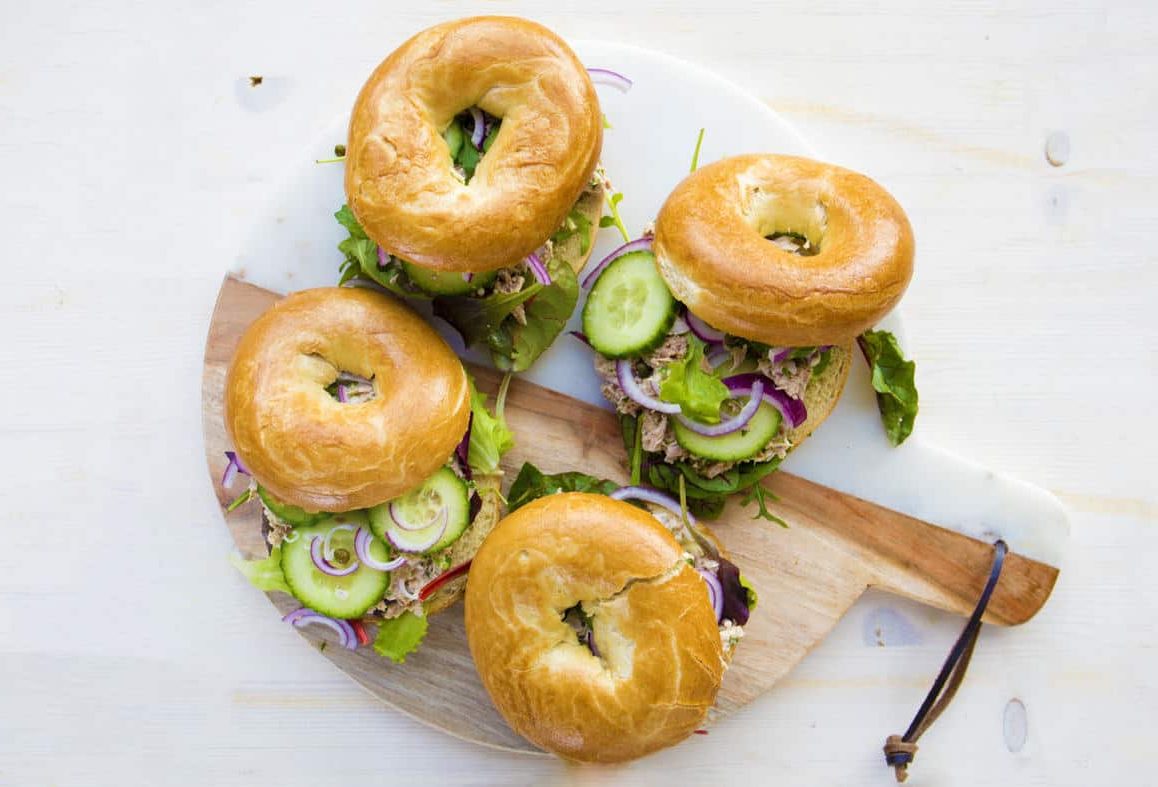 Tuna Bagel
For those who work from home, the odds are you take zero time to prepare yourself a delicious lunch. But believe us when we say there's much more than a simple cracker which also takes zero effort! This tuna bagel by Bagels & Beans for instance. Really, try it!
Salmon pasta carbonara
Carbonara isn't a classic for no reason! Simple, easy and so, so delicious. Have you ever tried this seafood version with smoked sockeye salmon? For us, seafood lovers, smoked salmon is just as much a part of the fridge basics, like eggs and butter. This product is not only great in pasta, but for breakfast as well (hello eggs Norwegian).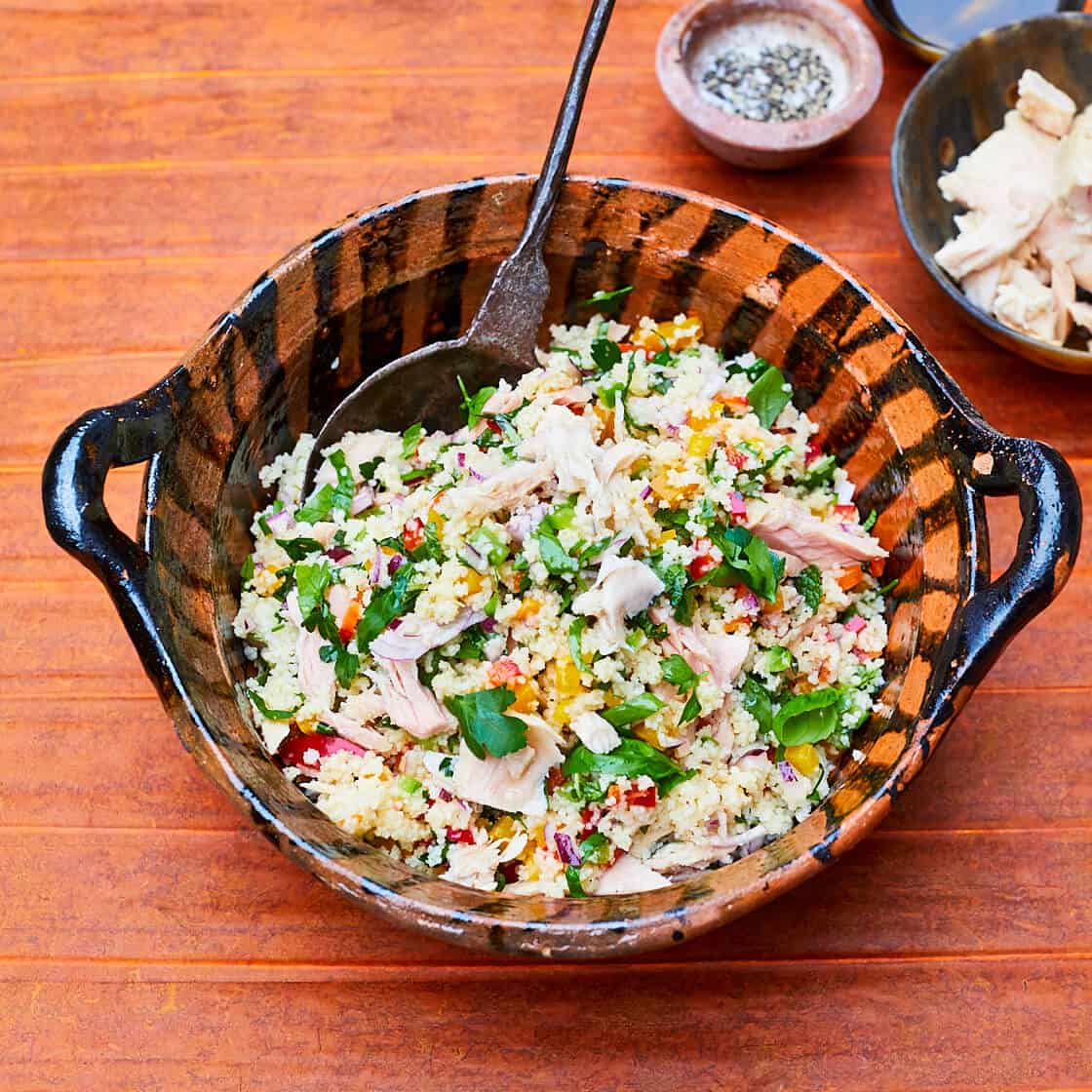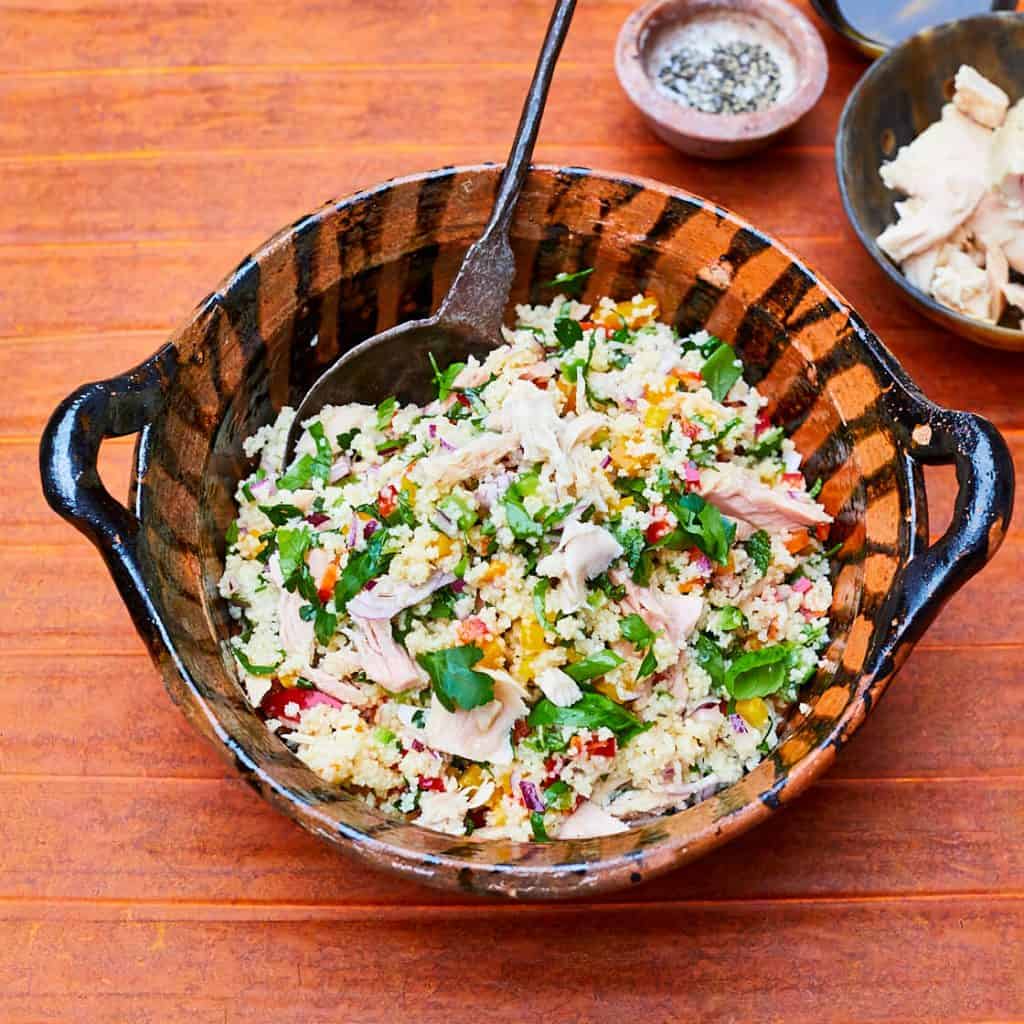 Couscous salad with tuna
If there's any dish that proves how easy it is to cook with just a few ingredients, it's this couscous salad with albacore tuna and fresh herbs. It's so tasty because of all the fresh herbs. The red pepper gives a subtle kick. And, we kid you not, served within only a few minutes!